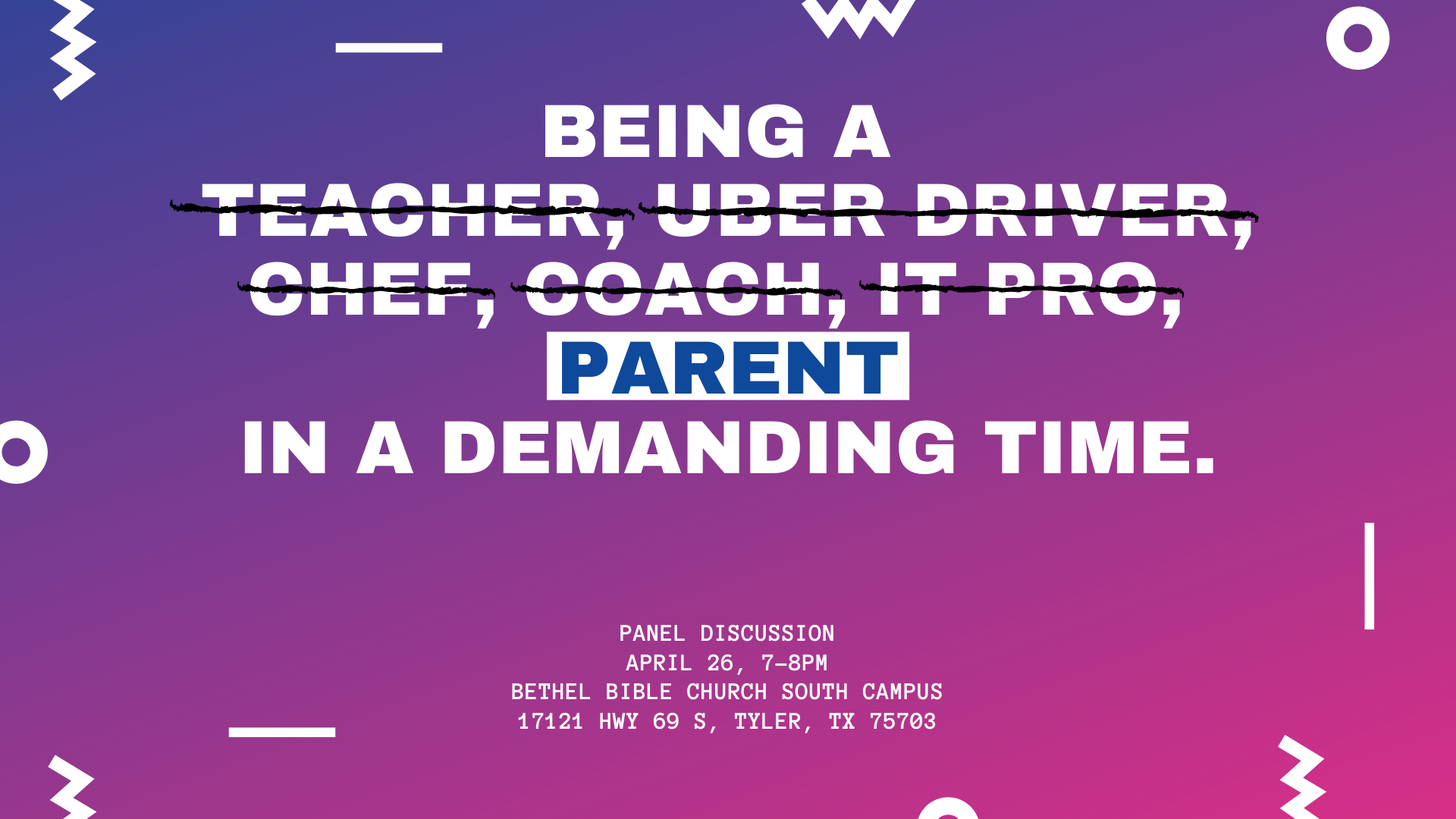 Being a Parent in a Demanding Time: A Panel on Parenting Teens


Over the past year, parents have taken on demands they never expected! Join us for a panel discussion on how to recapture our role as parents in the lives of our teens. This is a co-operative effort from schools and churches throughout Tyler. You'll hear from real parents in our community who come from a variety of schools, churches, backgrounds, and life stages. No "experts", just parents who have been there, or are there right now. You will leave encouraged and equipped.

Join us on Monday, April 26 from 7-8 PM at Bethel Bible Church- South Campus (17121 US Hwy 69 S, Tyler, TX 75702) for this encouraging time together. Please list your information below and any questions you may have for our panel! We look forward to seeing you there!

Questions? Email Clint Wright at clint@bethelbible.com.

*Please note, childcare is not available.