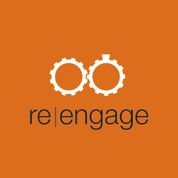 Thank you for your interest in the Re|Engage Class. This is a 14- week class focused on marriage. There is so much to be gleaned over the next 14- weeks. Each week you will come together, as a couple, to learn about God's design for marriage and apply biblical principles for building a healthy relationship. PLEASE commit to the next 14- weeks! PLEASE be all in for your marriage.

Registration cost is $15.00 per person.

KidCare is only available on a first-come first-serve basis, for all pre-registered children from infant through 5th grade. The cost of KidCare is $50 per family. Due to current KidCare limitations, we encourage you to make your own arrangements for childcare if possible.
If you have any questions please contact Katie at kbrown@pccfw.org