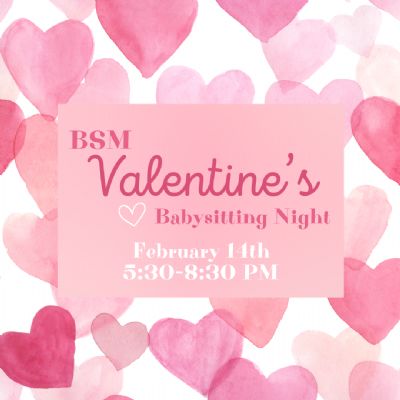 Help support the South Student Ministry through a Valentine's Babysitting Night!

We will watch your kiddos (ages 3, if potty trained, and up) so you can enjoy a Valentine's Date!

Cost is $40 per family.

Drop off or pick up anytime between 5:30-8:30 PM on February 10 at the South Campus Children's Theater. We will have crafts, games, and a snack!

Please enter your child's information below! RSVP Deadline is February 8!

Questions? Email Shelby Skiles at shelby@bethelbible.com.