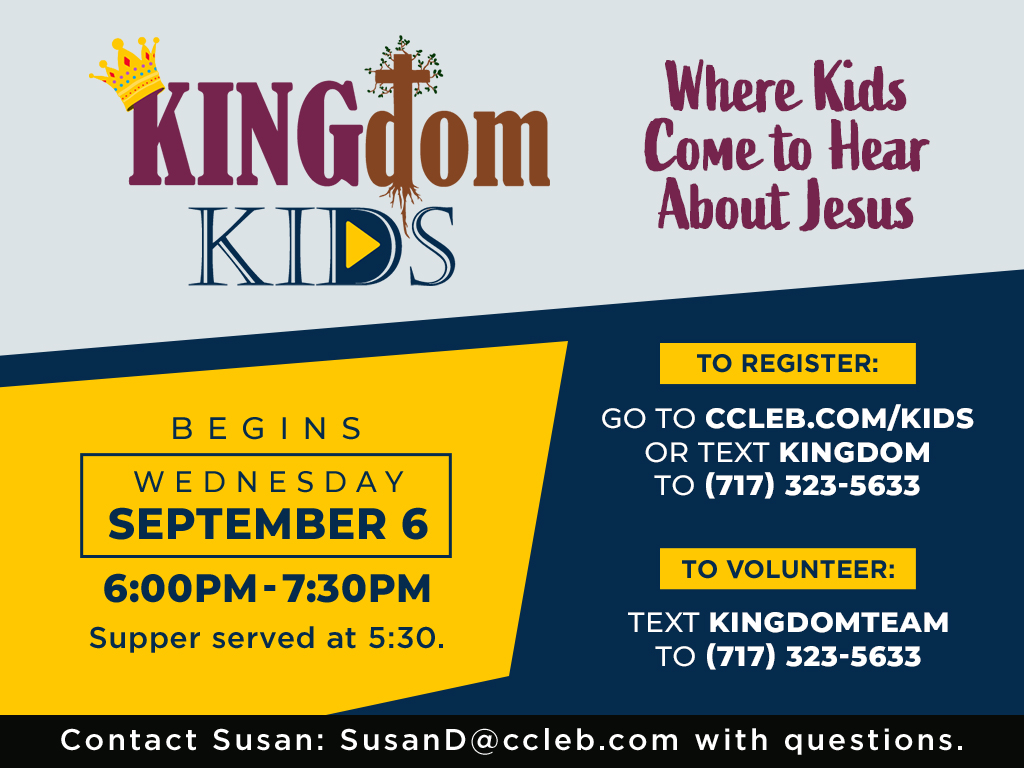 Welcome to registration for our Wednesday night child discipleship program, KINGdom Kids!


Please make sure to complete all the questions with the best, current information you have.

How registration works:

1. First, you register so we have current contact information for your family and we can get to know you too.

2. Next, you'll register your child(ren).

3. Then, mark your calendar for Opening Night: September 6, 2023 @ 6pm!

Supper is served at 5:30pm (optional.)



Thanks for allowing your children to join the fun and learn about a God who loves them so much! Please encourage your children to bring a friend whenever they like. Their parents can register ahead of time by texting "KINGDOM" to 717-323-5633.