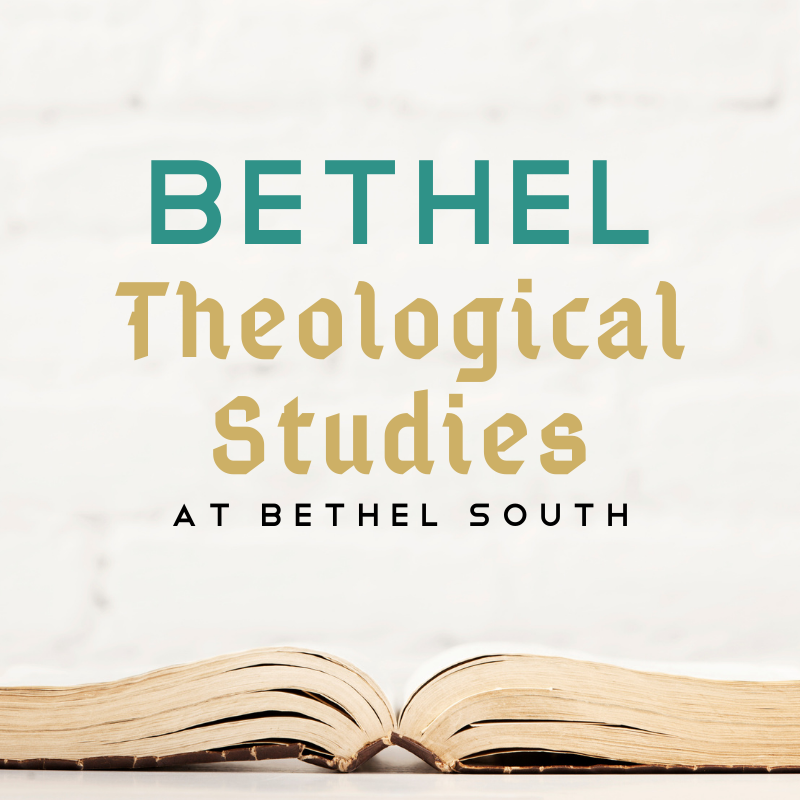 Thank you for your interest in Bethel Theological Studies at the South Campus! This Spring Semester we will look at The Doctrine of Man and Sin.

All are welcome! We will meet at the South Campus in the Education Building and via Zoom online, on Wednesday evenings at 6:30 PM beginning on January 18.

Two Cost Options:
$5 for a hard copy (Available on the 1st day of the class)
Free digital copy (emailed to you; mainly for those attending via zoom)

MidWeek Kids
Nursery-age children- 5th grade are invited to participate in Midweek Bethel Kids! This is a special time for our kids to build on what they are taught on Sunday mornings and go even deeper into the Bible as they learn more about God and how to walk closely with Him. Please register by clicking here or by clicking the link on your screen after you register.

MidWeek Meal
We now have a meal every week at 6 PM in the Sanctuary! Cost is $5 per adult; $2 per child (3 max; if you have more than 3 children, you will only have to pay for 3). Click here to sign up.

Questions? Contact Mark Mattay at mark.mattay@att.net.