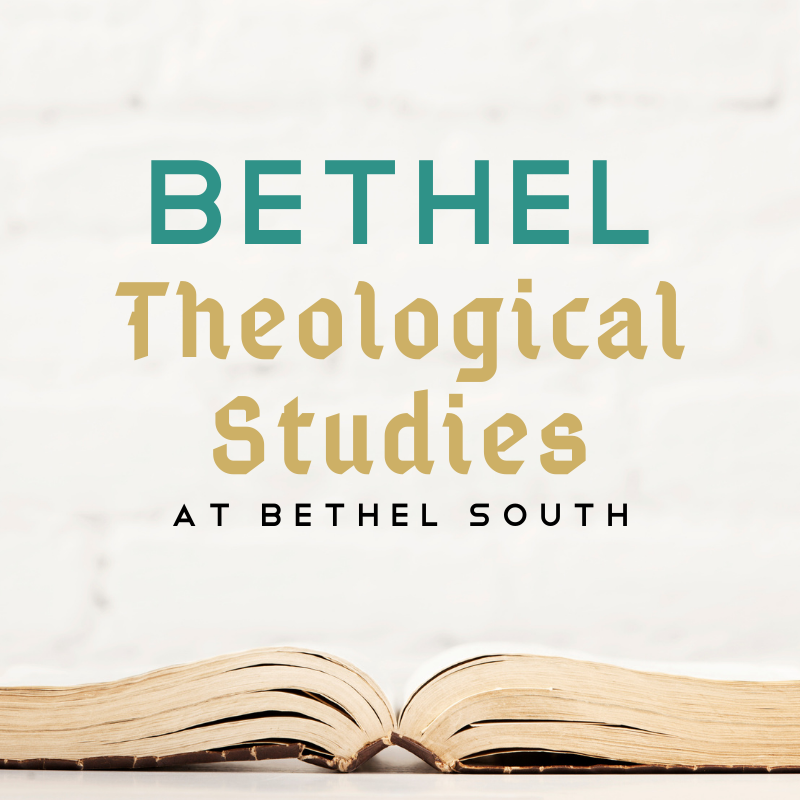 Thank you for your interest in Bethel Theological Studies at the South Campus! We will begin in-person and online on September 15 at 6:30 PM. This semester we will look at The Doctrine of God where we will study arguments for the existence of God, various worldviews about God, and God's attributes.

All are welcome! We will meet at the South Campus in the Theater and via Zoom online, on Wednesday evenings at 6:30 PM beginning on September 15, 2021.

Two Cost Options:
$5 for a hard copy (Available on the 1st day of the class)
Free digital copy (emailed to you; mainly for those attending via zoom)

Childcare
Childcare (ages 0-12) is available at no cost. Please register by clicking here or by clicking the link on your screen after you register.

Questions? Contact Mark Mattay at mark.mattay@att.net.