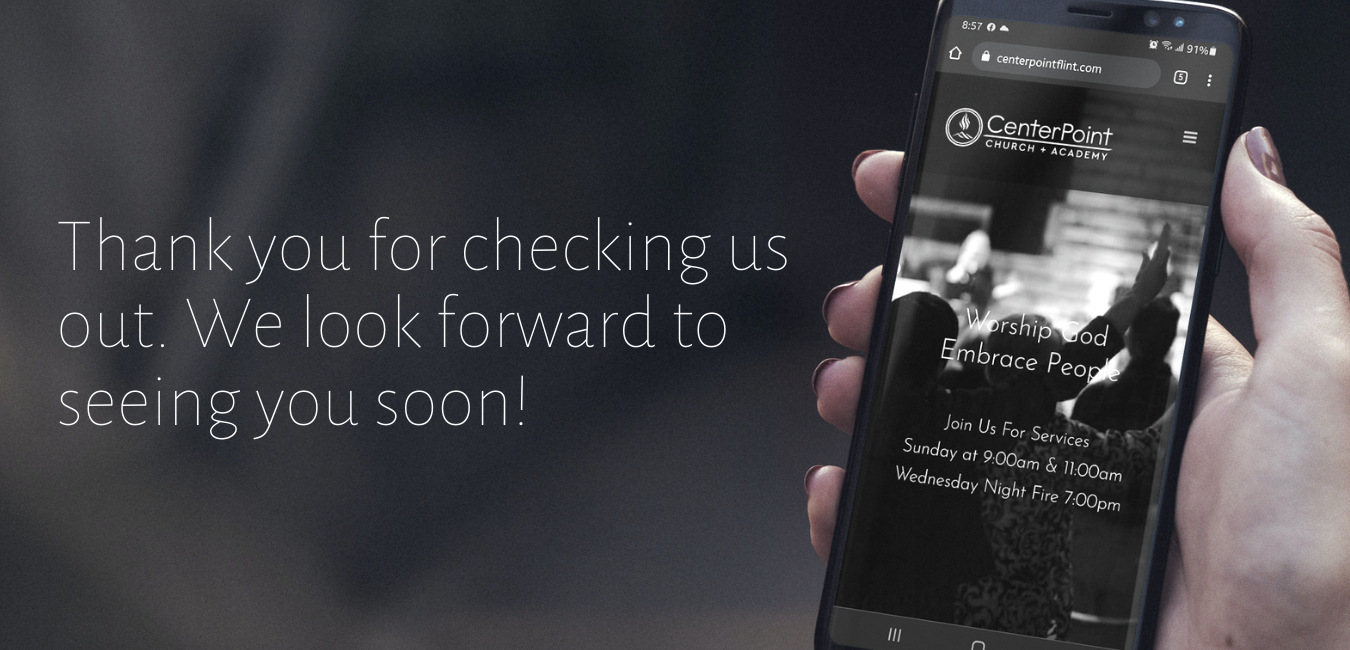 Welcome Home!!!
Thank you so much for reaching out to us here at CenterPoint. Whether you've never stepped foot in our doors, have been coming for years, or watch our livestream - You're Family!!!
We're located at 1225 S Center Rd, Burton, MI 48509.
If you need more information you can call 810-743-0000 or visit our website www.centerpointflint.com.