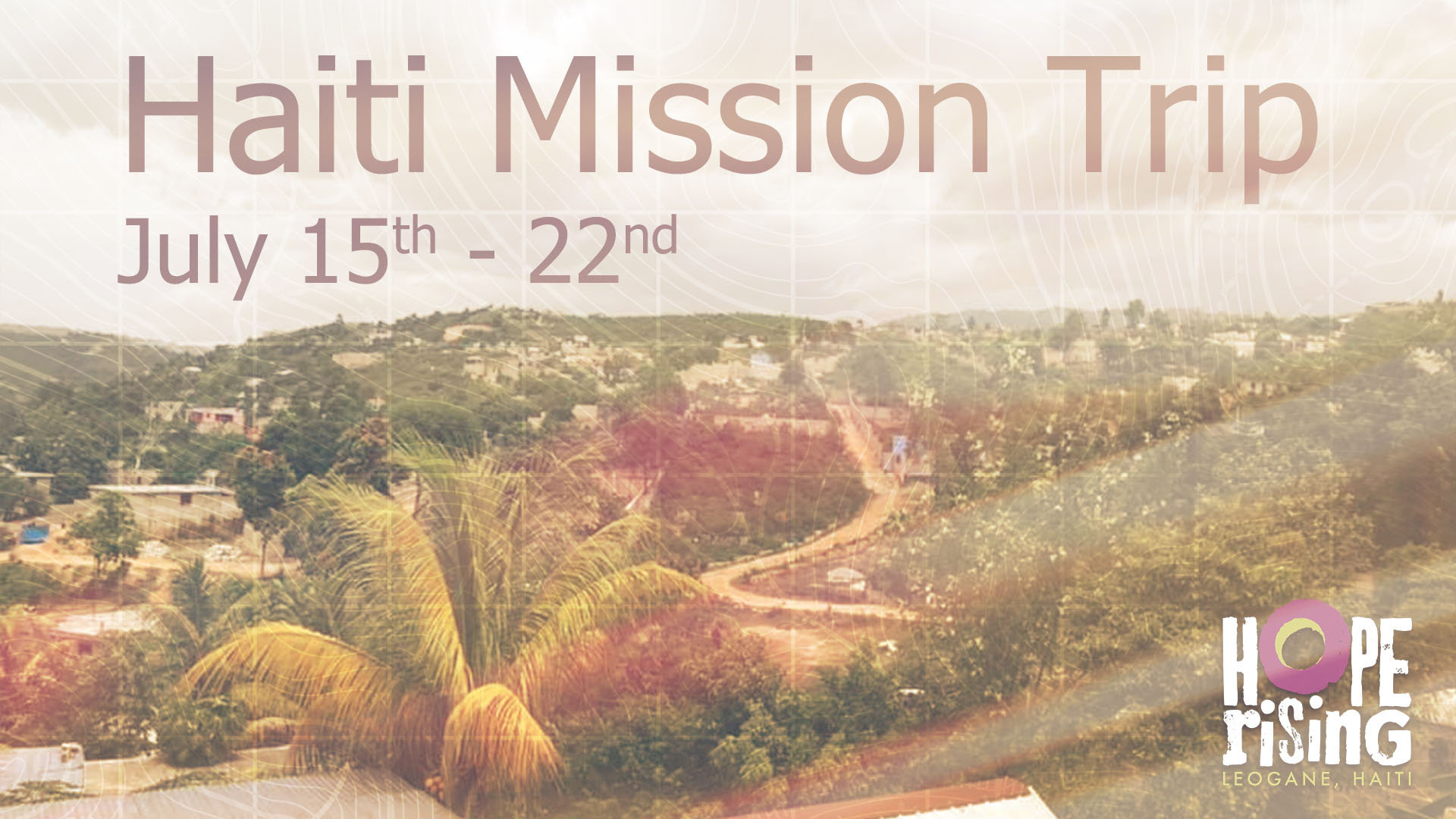 Haiti 2020 Missions Trip
July 15th - 22nd
Cost Estimate: $1300

Supporting Hope Rising in Leogane, Haiti

We will travel to Memphis on the 14th and stay the night as we have an early flight. We will also stay the night in Memphis on our return trip.

Please begin the application process for your US Passport if you do not have a valid Passport.

Team Packet Link: https://www.dropbox.com/s/p4nhh3o9l13krfv/2020%20Team%20Packet.pdf?dl=0

Team Devotional Link: https://www.dropbox.com/s/7dz3t6nno8t5fgq/Team%20Devotionals%20%281%29.pdf?dl=0

Adopt-A-Box Fundraiser Form: https://www.dropbox.com/s/nxntwyqhmnsexey/Adoptabox.pdf?dl=0

$100 deposit to reserve spot due as soon as possible.
$700 is due by May 15.
The remainder cost is due by June 15.