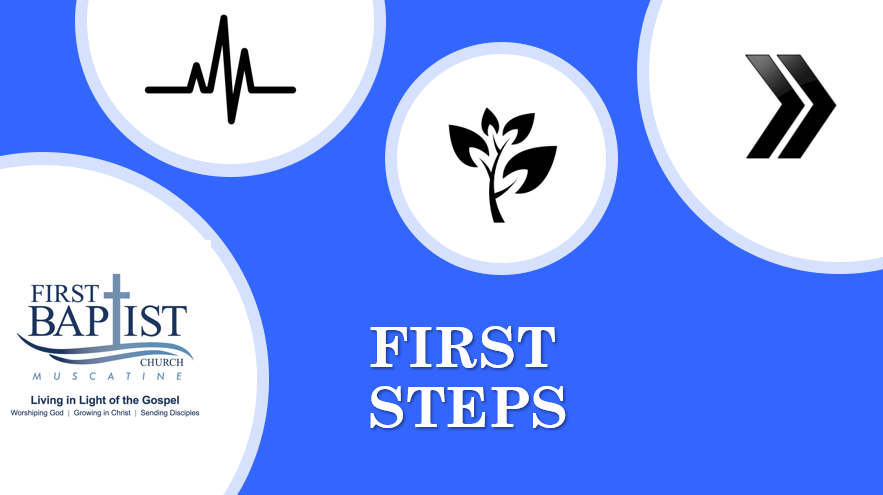 First Steps Class || Sunday, Jan. 8th @ 10:30-11:30 a.m.
Rm 203 || Pastor Harry
This one-week class aims to help both our guests and regular attenders connect with others, learn about First Baptist, and take their next step in following Jesus. Participants will get to meet other newer attenders here at First Baptist; meet a few of our pastors; learn more about church's history, core values, and vision; ask questions about our church; learn about our membership process; and determine their next step in following Jesus. Coffee, juice, and donuts will be provided.