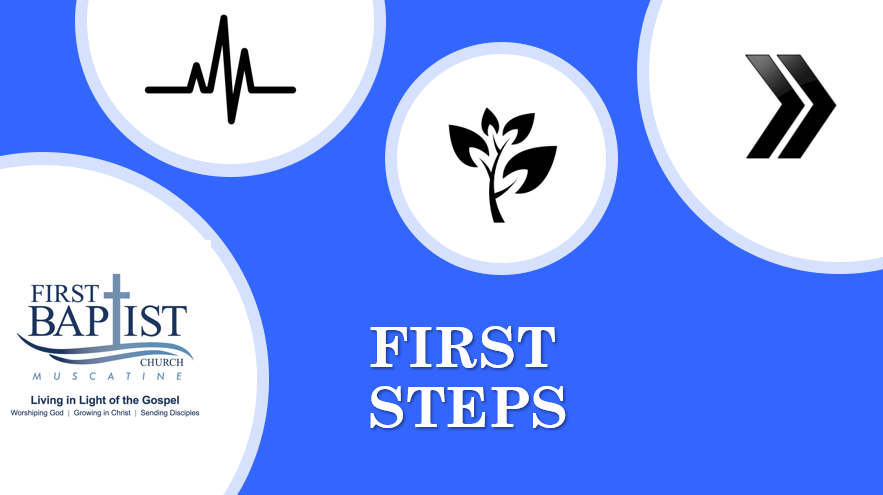 First Steps Class || Sunday, December 10th @ 10:30-11:30 a.m.
Rm 203 || Pastor Harry and Pastor Matt
This one-week class aims to help both our guests and regular attenders connect with others, learn about the mission of Jesus and First Baptist, and take their next step in following Christ. Therefore, if you are wanting to get more connected in our church, understand what it means to follow Jesus, or simply have questions, this is a great step to take. Coffee, juice, and donuts will be provided.