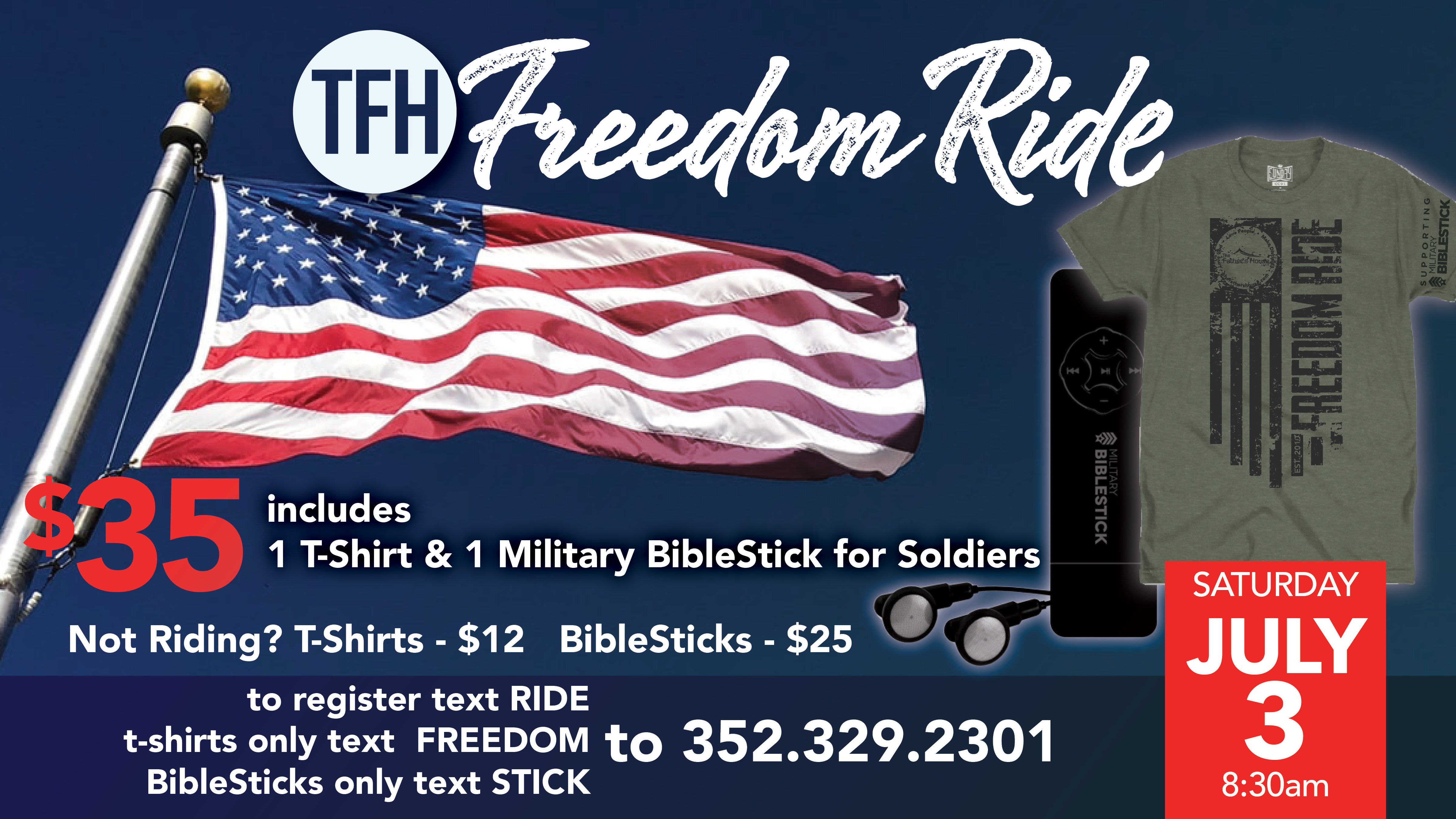 REGISTRATION FEE PER BIKE:
$35 (includes ride, one Freedom Ride T-Shirt & donation to Military Bible Sticks (Faith Comes by Hearing).
Registration Fee is nonrefundable.

FREEDOM RIDE T-SHIRTS:
Additional T-Shirts may be purchased for passengers for $12.
T-Shirts ordered online are available for pick up at the Resource Table in the Foyer on Sunday or during the week, Monday - Thursday from 9:00am - 3:30pm.