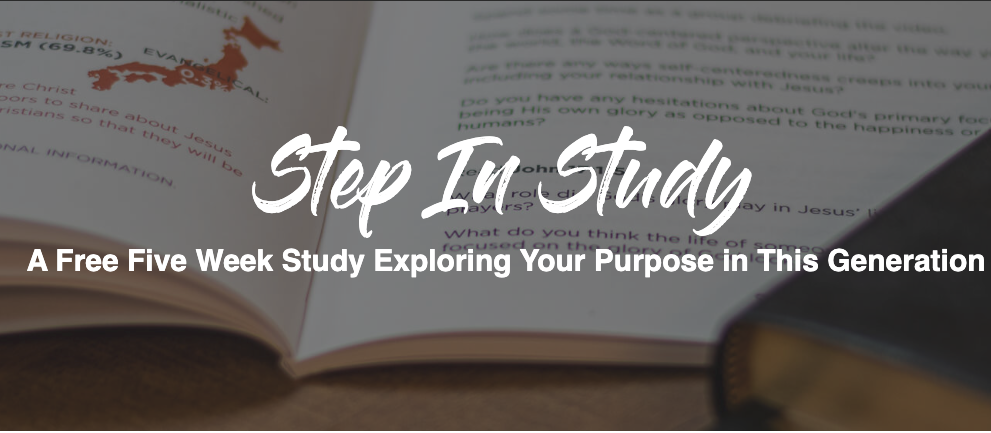 Leader: Paul & Jenna Boyte
Day: Wednesday Next Meeting Date: 01/18/2023, 6:00pm
Book: Step In Location: Boyte's home

Description: At the beginning of 2018, Barna Group released some sobering statistics about the fact that over half of churchgoers in the US don't know what is meant by the term "the Great Commission."

We have the opportunity to respond to this information, to be a part of the solution… but will we step up? Do we care enough to invest time and resources into God's mission for His church? Will we sound the rallying call, or will we continue to be inactive and indifferent?

GFM is equipping facilitators to lead Step In, a five-week small group study designed to provide Christ-centered education and missional exposure to believers of all ages.

Please register below so the group leader can share the meeting address.