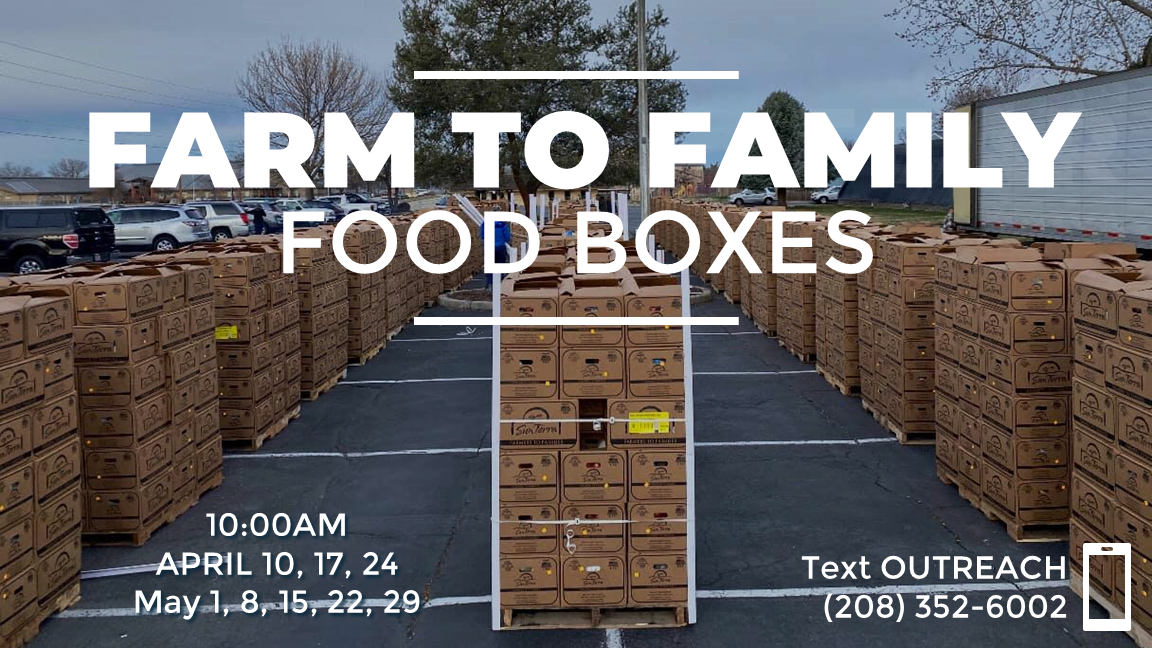 This is the place to join the EAGLE LIFECHURCH Community Outreach Team. Our next outreach is THE FARM TO FAMILIES FOOD BOX DISTRIBUTION (April 10, 17, & 24).

Volunteers will help unload the shipment at 9:00am and distribute 1200+ food boxes at 10:00am. We will distribute the boxes until they are gone.

Select from the Dates below. You can use "Party of" to register your whole family for the same days, or you can use "Add another person" if you will be serving on different days.

SHARE THE EVENT: https://fb.me/e/3qPDUumyc

If you have questions email pastor@eaglelifechurch.org.

Everyone can participate in Set-Up and Clean-Up, no matter what else you do.