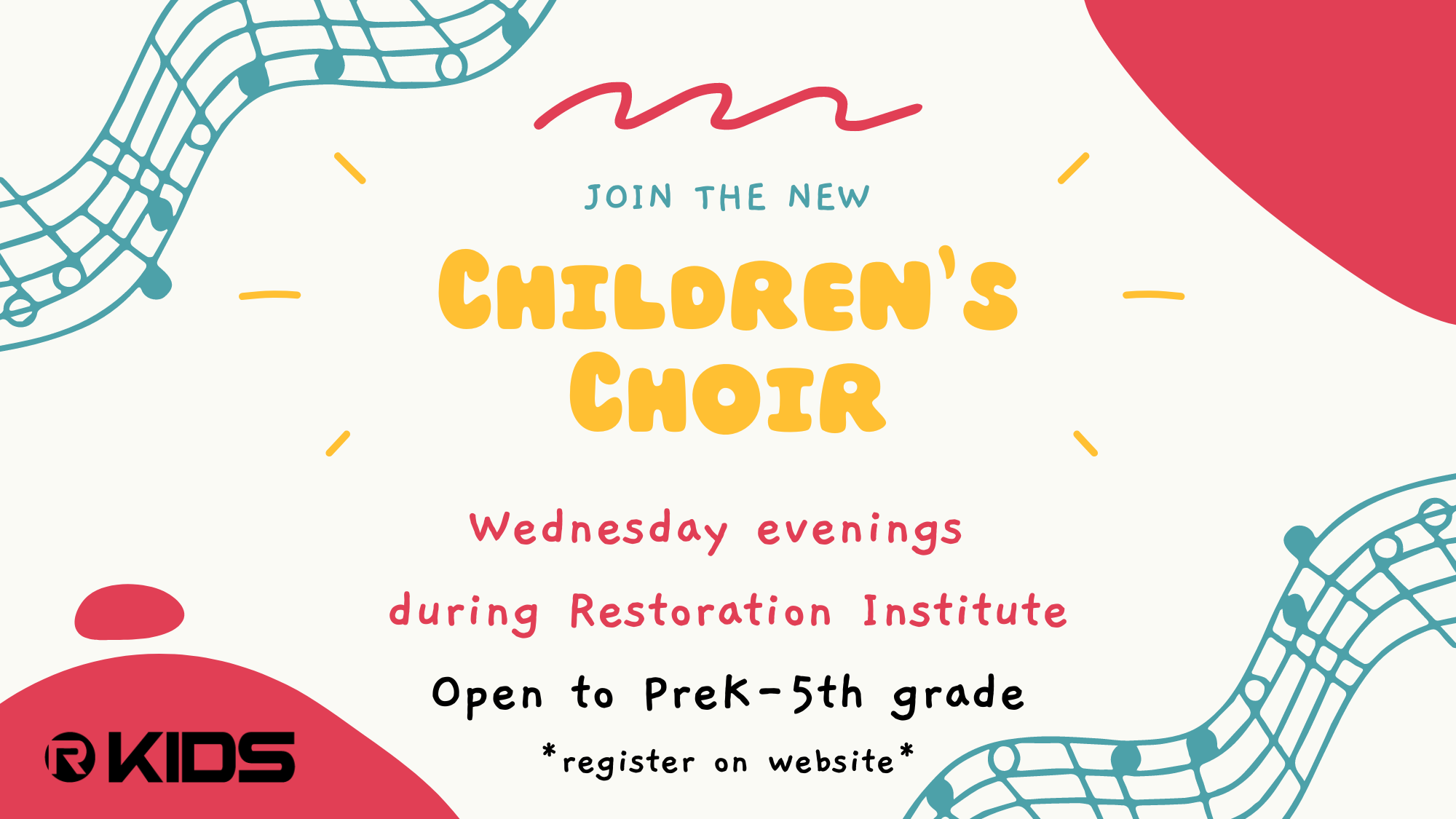 We are so excited that your children will be joining us on Wednesday evenings!

The Children's Choir is for families who are participating in Restoration Institute (or volunteering with the nursery or the choir). This is not a 'drop-off' event - the parent or guardian must remain on premises.

Once you complete this form, you will be directed to another form to complete the registration for your children.