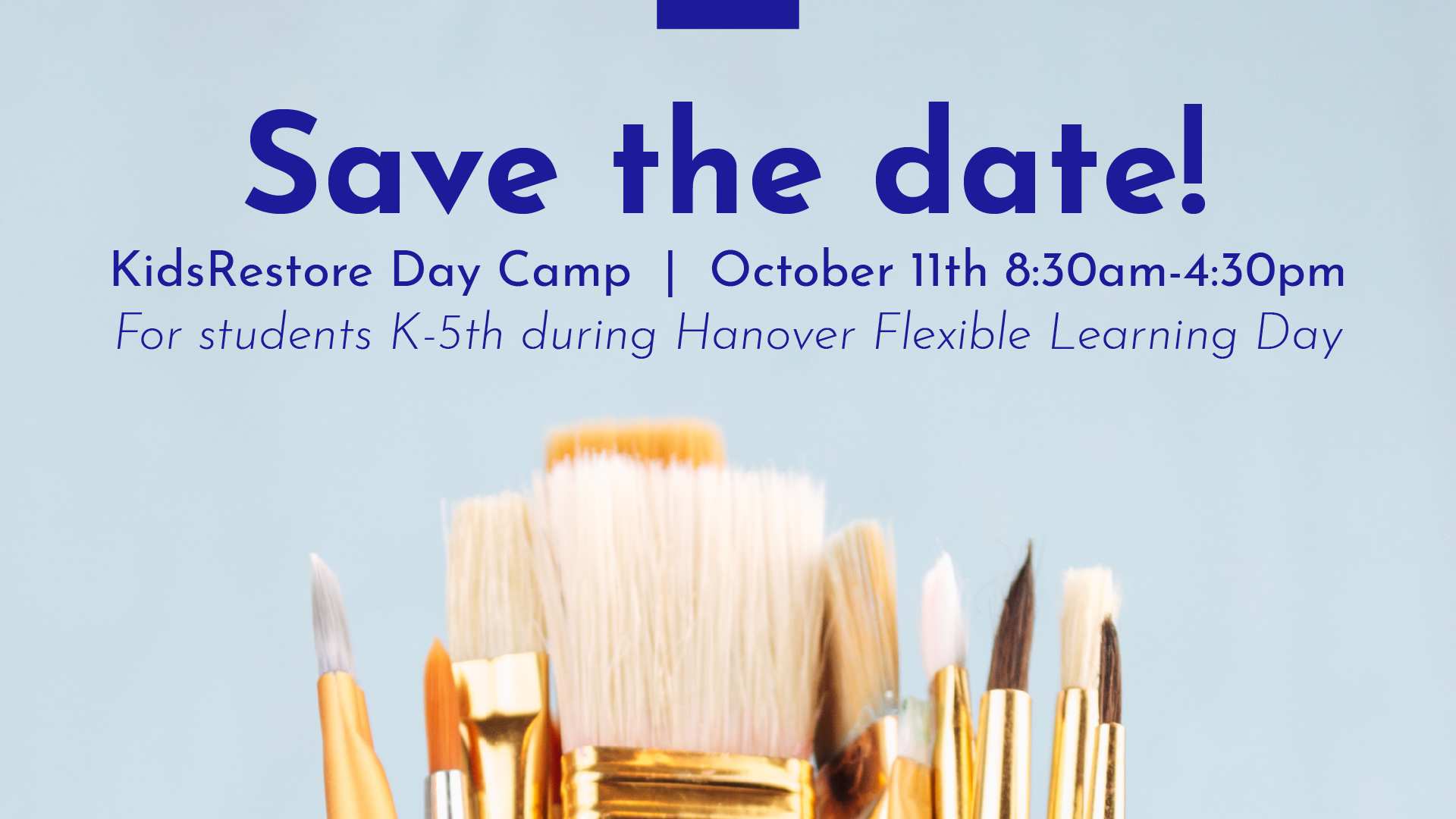 Join us on October 11th for a KidsRestore Day Camp for Hanover students during the flexible learning days. Students will have the opportunity to complete their flexible learning day choice boards as well as participate in other activities including games, crafts, snacks and more!

This event is free, but a suggested donation of $10 would help us cover our supplies.

Upon registration, you will be directed to complete a medical release form. Please complete one registration and form for each child that will participate. More details will be sent in a confirmation email.



Masks will be required for all participants while indoors, except when eating or drinking.