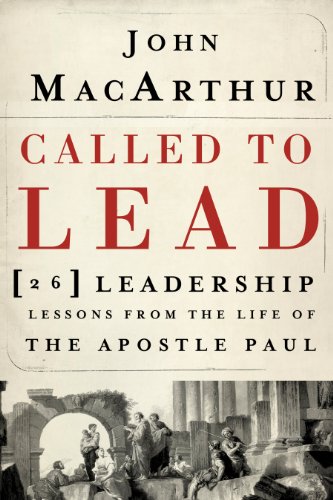 Leader: Brynley King
Day: Tuesday Next Meeting Date: 08/16/2022, 7:00am-8:00am
Book: Called to Lead Location: Another Broken Egg in Guntersville

Description: Coffee, fellowship, Bible and prayer. Previous study guides have included books by Patrick Morley, Doug Giles and Josh McDowell. Currently going through " Called to Lead, Leadership Lessons from the Apostle Paul", by John MacArthur, and continuing next semester.

What makes a true leader?
Is leadership a title? Authority? Charisma? Whatever getsthe best results? Today more than ever, Christians need a model of leadershipthat is based on God's Word, that brings God glory.
In Called to Lead, best-selling author, pastor, and teacherJohn MacArthur explains the characteristics of a leader drawn from one of theBible's most renowned leaders, the apostle Paul.
Focusing on Paul's letters to the church, Called to Lead showsyou the twenty-six key qualities of a leader who can achieve results withoutforfeiting faith and obedience, qualities such as:
Trustworthiness
Discipline
Christlikeness
Sincerity
Decisiveness
Called to Lead presents a compelling, biblically sound explanationof the leadership God established when Jesus called and commissioned theapostles . . . and when God called you to lead.

Please register below.