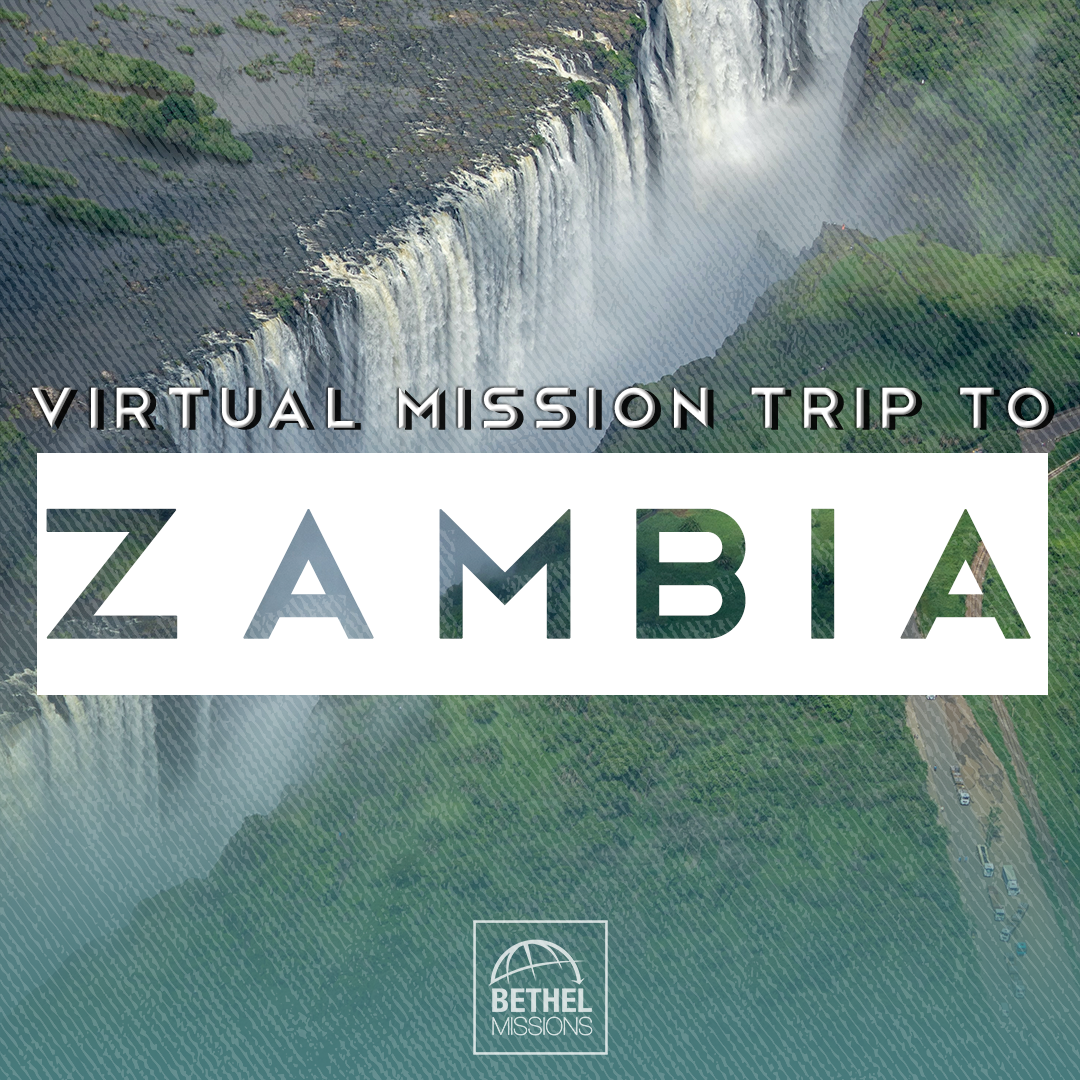 Go on a Mission Trip to Zambia Without Ever Leaving Tyler
Have you ever wondered what it means to be an overseas missionary? Are you curious about what's involved in a short-term mission trip? Now you can experience one for yourself without even needing a passport! Join Bethel as our Zambia missions partners guide you through the streets of their hometown and share about their work abroad. During this interactive virtual mission trip, you'll get to taste some of their cuisines, interact with the local church, pray for specific people they minister to, and truly experience what it means to be involved in cross-cultural ministry.

Join us on April 30th (6-9 PM) at the Bethel Whitehouse Campus as we see and hear how God is moving and furthering His gospel in Zambia! We will meet in the Sanctuary. RSVP by Monday, April 26.

Cost is $15 per family which includes your dinner on Friday night.
Childcare: This is a family-friendly event and we encourage you to attend as a family! We will have fun opportunities for children to be involved with this event. However, a babysitting stipend is available for families needing childcare for Nursery age (5 yrs and under) children. Please email Jeff Bice for more information at jeff@bethelbible.com.