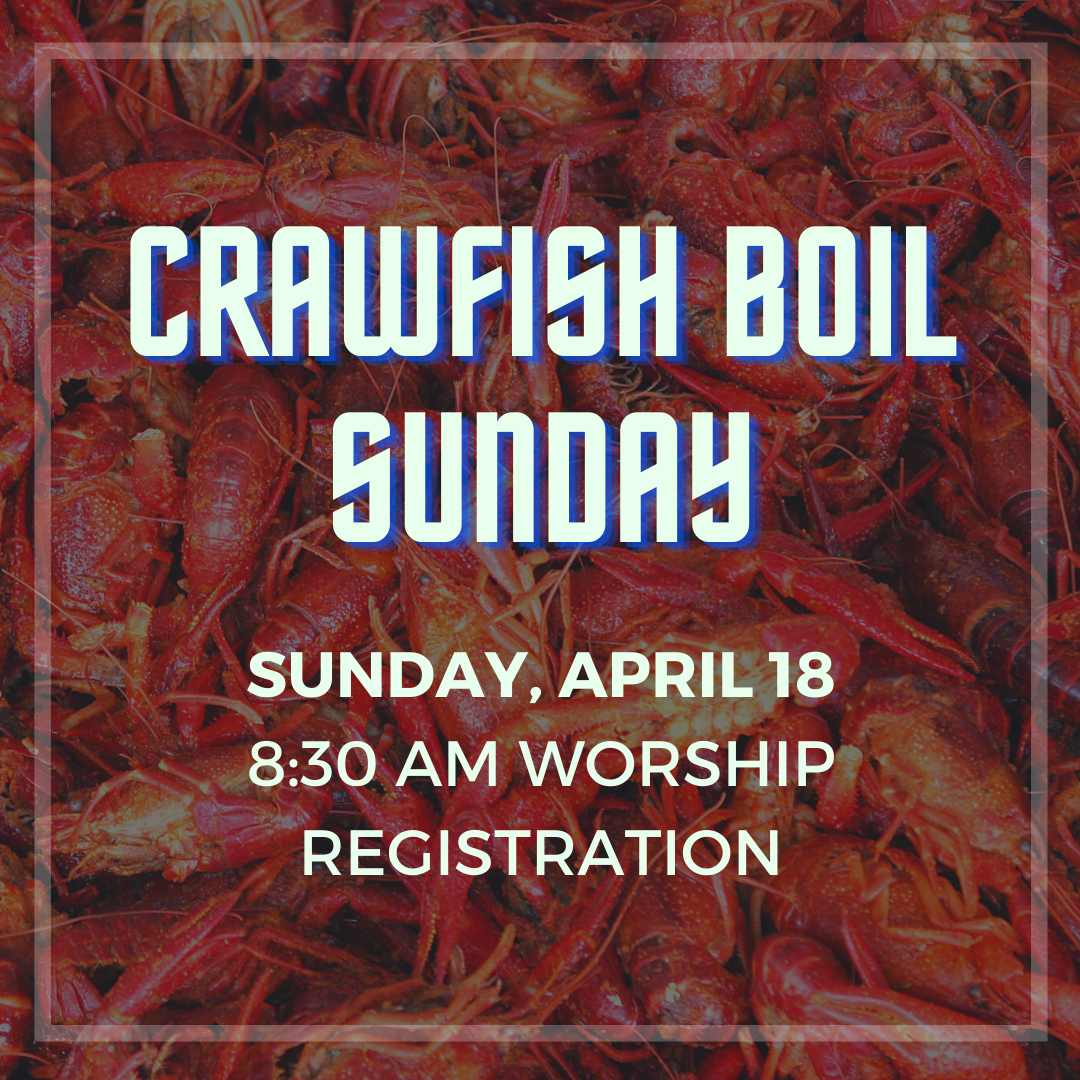 You are registering for our Crawfish Boil Sunday worship service at 8:30 AM. This will be a traditional worship service with organ. We will limit our seating to 50% capacity, which means we can fit 150 people in that service. Our pre-registration numbers will be capped at 130 to accommodate the number of staff and volunteers required for that service. Pre-registration is required to help us comply with this limited capacity.


Masks will not be required. However, if you would like to sit in a section of the sanctuary with others who prefer to mask, please indicate this in your pre-registration and let the deacons know when you arrive and they can seat you in that section. Seating will be first-come, first-serve. Social distancing will be practiced by limiting the number of attendees to 50% capacity or less and pew spacing.


Please only register ONCE per household, and in the number attending, please include yourself. Please also indicate if you prefer to sit in a section with others who prefer to mask.