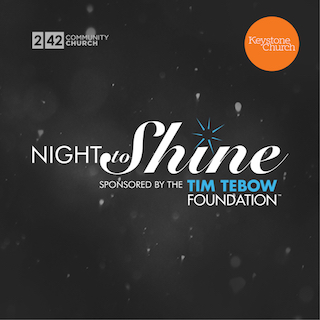 Thanks for volunteering to help make Night to Shine happen!
Here are descriptions of the volunteer roles that are available:


Host - Psyching up the guests when they are walking the red carpet! Assisting honored guests if they need extra help / sitting / dancing and talking with them if they are alone.


Medical Team - Must have CPR or recently up-to-date basic medical training. This role is to primarily assist the lead medical professionals in charge of the team (even if you are a medical professional)


Photography Team - Taking pictures of honored guests throughout the night. Experience and equipment is ideal, although this is a support role to assist the lead photographer.
Food Service Team - Assisting the lead caterer with handing out water bottles, food prep, serving food to people, cleaning up cups, dishes, etc.
Coat & Bag Check - Taking coats off / putting coats on for honored guests, keeping track of their items
Parking Team - Directing people where to park, opening car doors, escorting honored guests to the entrance.

Glam Day - From noon - 2pm on Friday afternoon our Special Queens will be able to have their hair, make up and nails done right here at Keystone! Come help to welcome and serve our guests!

Complete the form below to volunteer to help. You must be 14 or older to volunteer.



If you have any questions, please contact Dee Dee Rhoades (734-368-2016) or Keystone Church office at 734 944 5397.