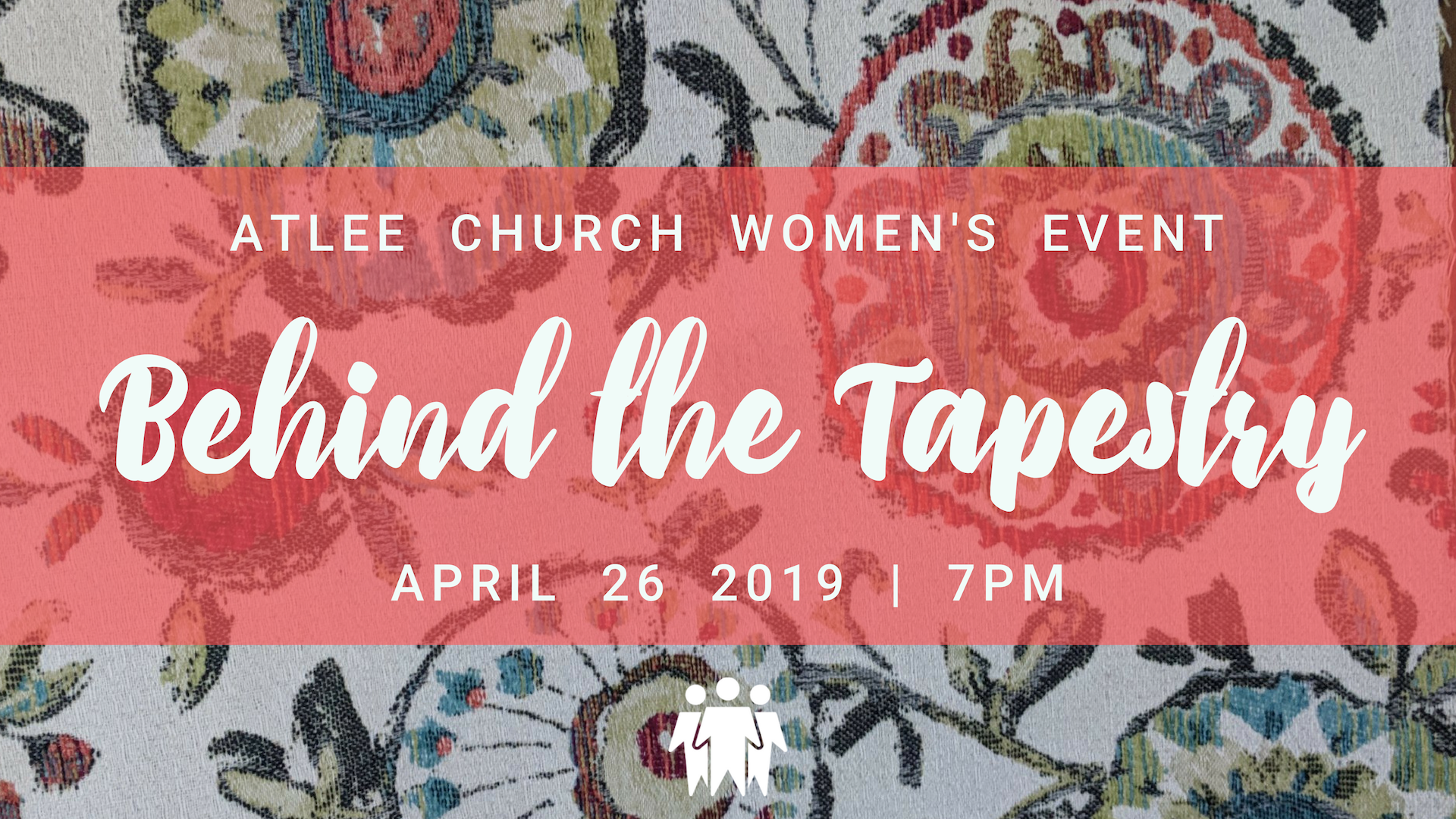 A FREE Registered Event

Registration helps to plan accordingly. Event t-shirts will be available for purchase and while quantities may be limited, filling-out your t-shirt size shows your interest and helps with appropriate ordering.

Behind the Tapestry 2019 is an Atlee Church Women's Event ~
Happening at the Mechanicsville Campus, this is an ALL-CAMPUS Ladies Night Out just for you!

Wives, moms, singles, married, college students and grandmothers. Take a break, invite your girlfriends and enjoy an evening together while building community. Enjoy light refreshments, door prizes, worship and encouragement while we discover together what's really "Behind the Tapestry" of our lives. Hear an interview with a long standing Atlee Church member, as she shares about the recent discovery of her real biological father. Followed with a teaching by Lanette Boggess weaving the threads of our personal tapestries as we try to make sense of what may only seem like a mess to many of us.