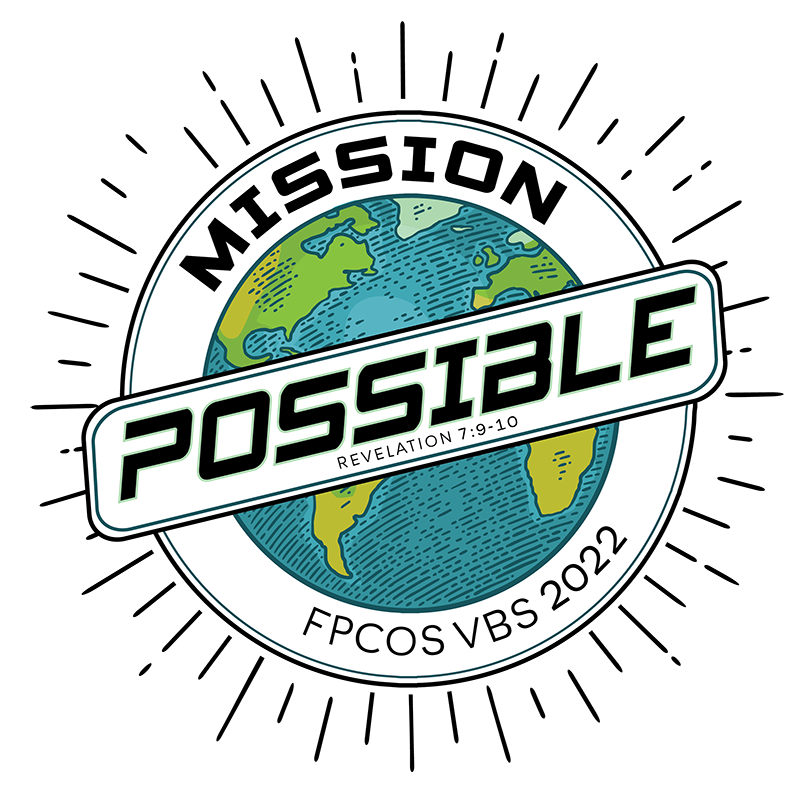 Your mission, should you choose to accept it, requires YOUR WHOLE FAMILY at MISSION POSSIBLE: FAMILY VBS 2022 June 6-10 (Monday-Friday) from 5:30-7:45 PM.
MISSION: Each night, you and your family will embark on a mission to discover how Christ is calling people around the globe to share His good news. Families will also discover that we are all part of God's mission to love others and tell them about God's love. We hope and pray that each night opens up a door for you and your children to talk more about what God is doing in and around us, AND how we (even them!) can be a part of His mission today.
TOP SECRET DETAILS: Dinner and dessert will be provided for your whole family each night!
Youth and grandparents are invited to participate with their family's group and help the younger ones or can volunteer in other ways. For youth, please see Luke Mittwede; for grandparents, please see Aimie Barton.