>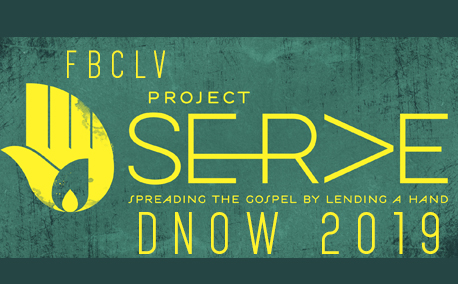 Congratulations! Just a few more steps and your student will be on their way to an unforgettable experience at Project Serve 2019. From February 8-10 students will get to experience just how much they can make an impact in the life of others. Students will gather in worship with I Am Second international speaker Sammy Lopez and the Tyler Murphy Band and go out to impact others!
In order to secure your student's spot for Project Serve please
(1) complete your online registration form here, and
(2) pay your full payment of $50.00 online

Please note that your student is only guaranteed a spot for Project Serve if they have paid their full payment of $50.00 and completed their online registration form by February 1, 2019. Project Serve spots are first come first serve basis. Please note that all payments can be made online. In order to complete your registration online below you will need to pay the full amount. If you prefer to pay with cash or check, please see Cindy Appling to complete your registration. You will not be able to complete the online registration without paying online. Full payment and registrations are due by February 1, 2019.

Please note that scholarships may be available for select students as needed by application. Scholarship applications are available upon request with the student pastor and are due by January 25th.

If you have any questions, please contact Student Pastor Jon VanBruggen at jon@fbclv.com
2/01/19 IS THE LAST DAY TO REGISTER ONLINE!!!