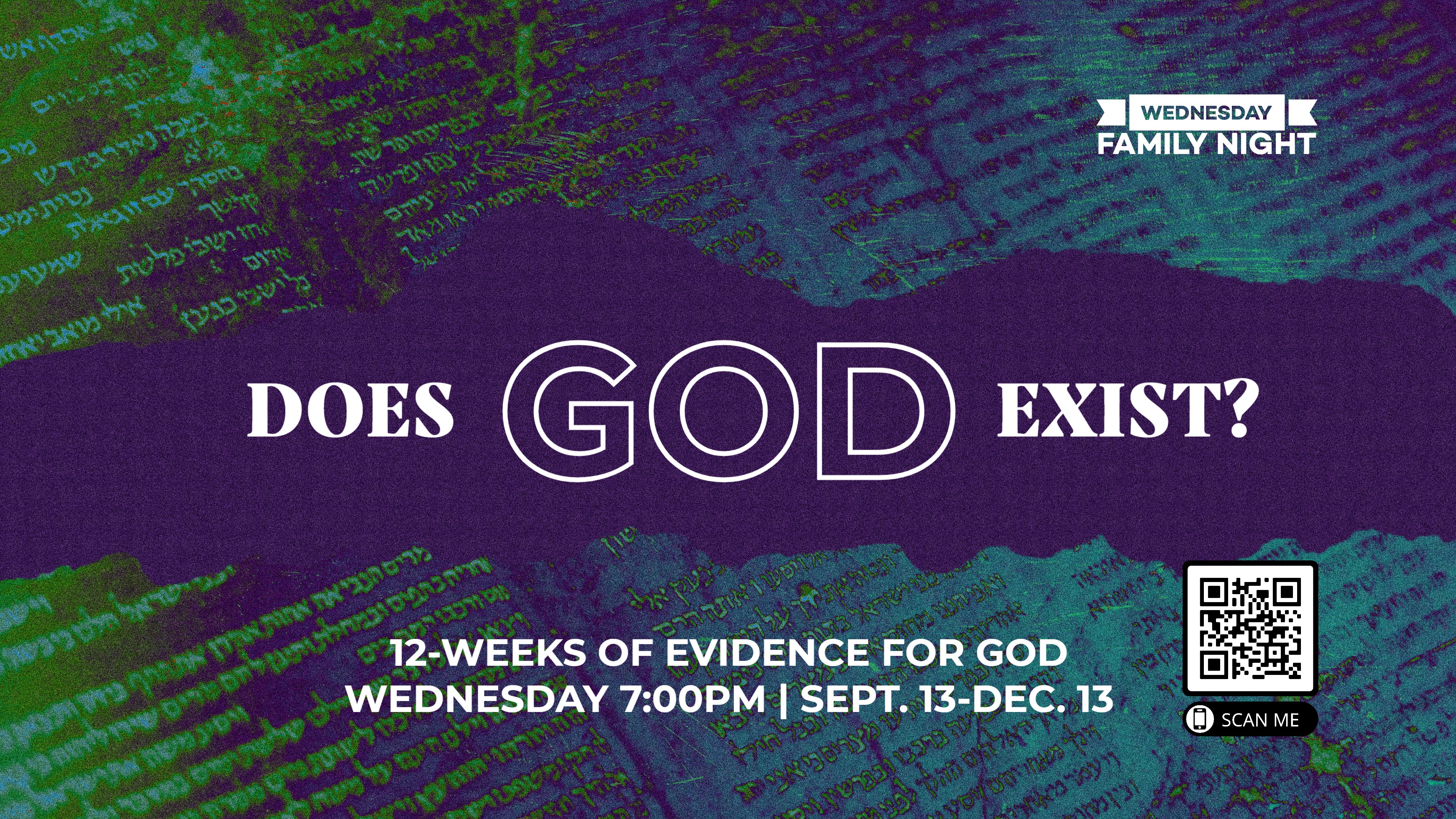 This group will participate in-person with Brad Murphy to discuss evidence in creation, morality, history, and spiritual experience that prove the existence of God.
You will only need a Bible to participate. A study packet will be provided as a handout.
Optional: "God's Not Dead: Evidence for God in an Age of Uncertainty" by Rice Brooks
Group will meet live on Wednesday. Dinner @6:30pm, Class @7:00-8:30pm
Kids Club will be simultaneous to this Bible Study so that parents can participate undistracted.