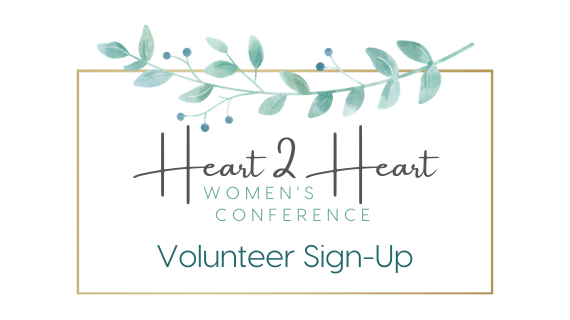 The Heart 2 Heart Women's Conference could not happen without the dedication of our volunteers, both MEN and Women. No matter your talent, skills or abilities, there is a place for you to serve!
As a volunteer, ladies will have early access to sanctuary seating and a private lounge area to relax and enjoy refreshments before the doors open.
Women volunteers, be sure you also register to attend the conference.
We hope you will consider giving your time and talents by joining one of our teams and helping us create a very special conference experience for the hundreds of women who attend.

Volunteers serving during the conference will need to attend a mandatory volunteer meeting on Monday, October 18th from 6:30-7:30pm at the White Hall Family Church Campus. Childcare will be provided for the meeting but will not be available during the conference.