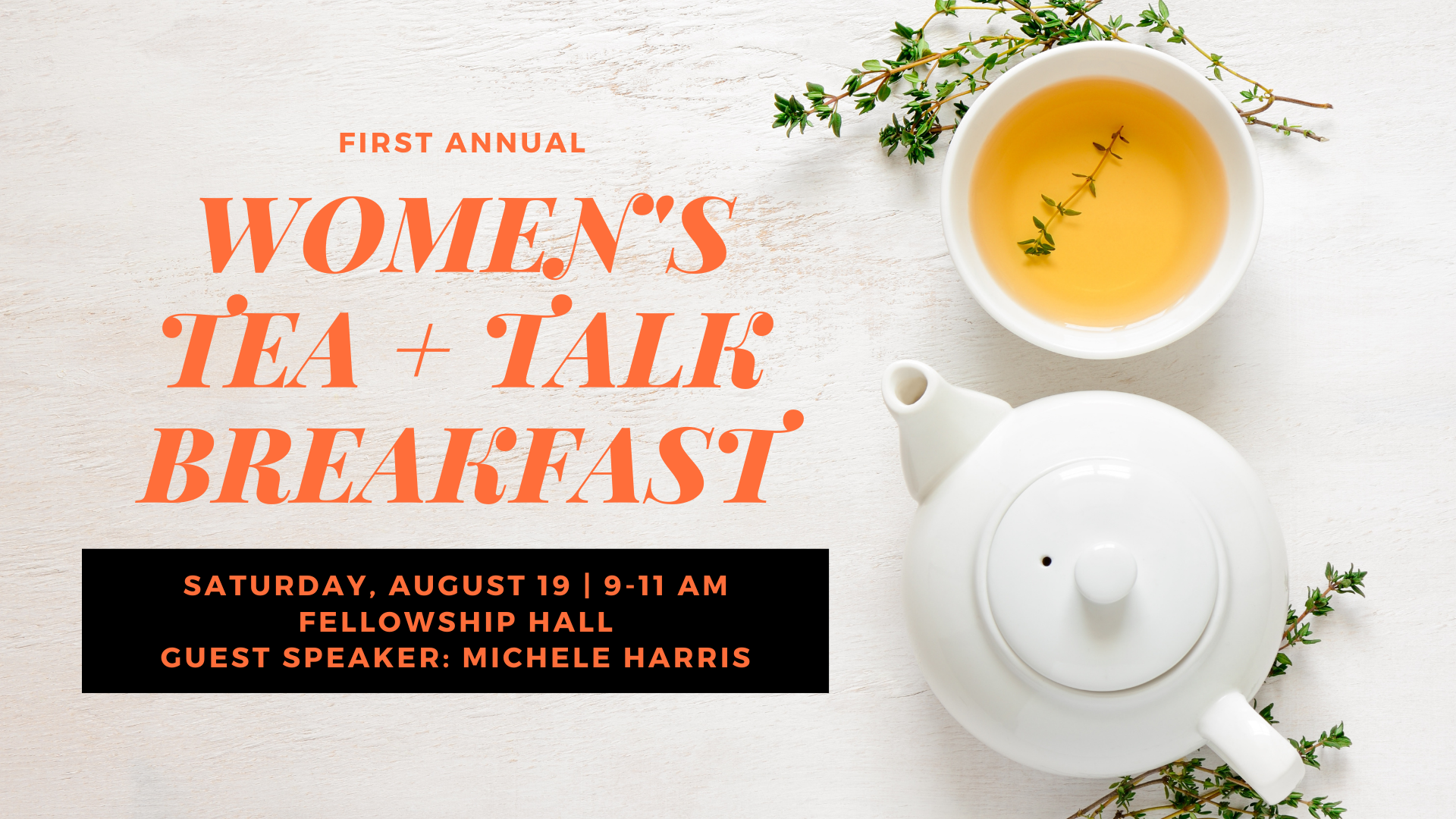 We are kicking off another exciting fall of WOMEN'S MINISTRY with our FIRST ANNUAL WOMEN'S TEA + TALK BREAKFAST on Saturday, August 19 from 9-11 AM in the Fellowship Hall. All women of the church are invited, including teens!

Our guest speaker for our breakfast is Michele Harris, and one lucky attendee will be taking home a special door prize - a piece of pottery from award-winning local artist Gail Cheney.

Make plans to join us for some food and fellowship and hear about what's coming up in women's ministry!

Please RSVP below or call the church office at 228-875-5326 by August 14, so we can make food and childcare arrangements.