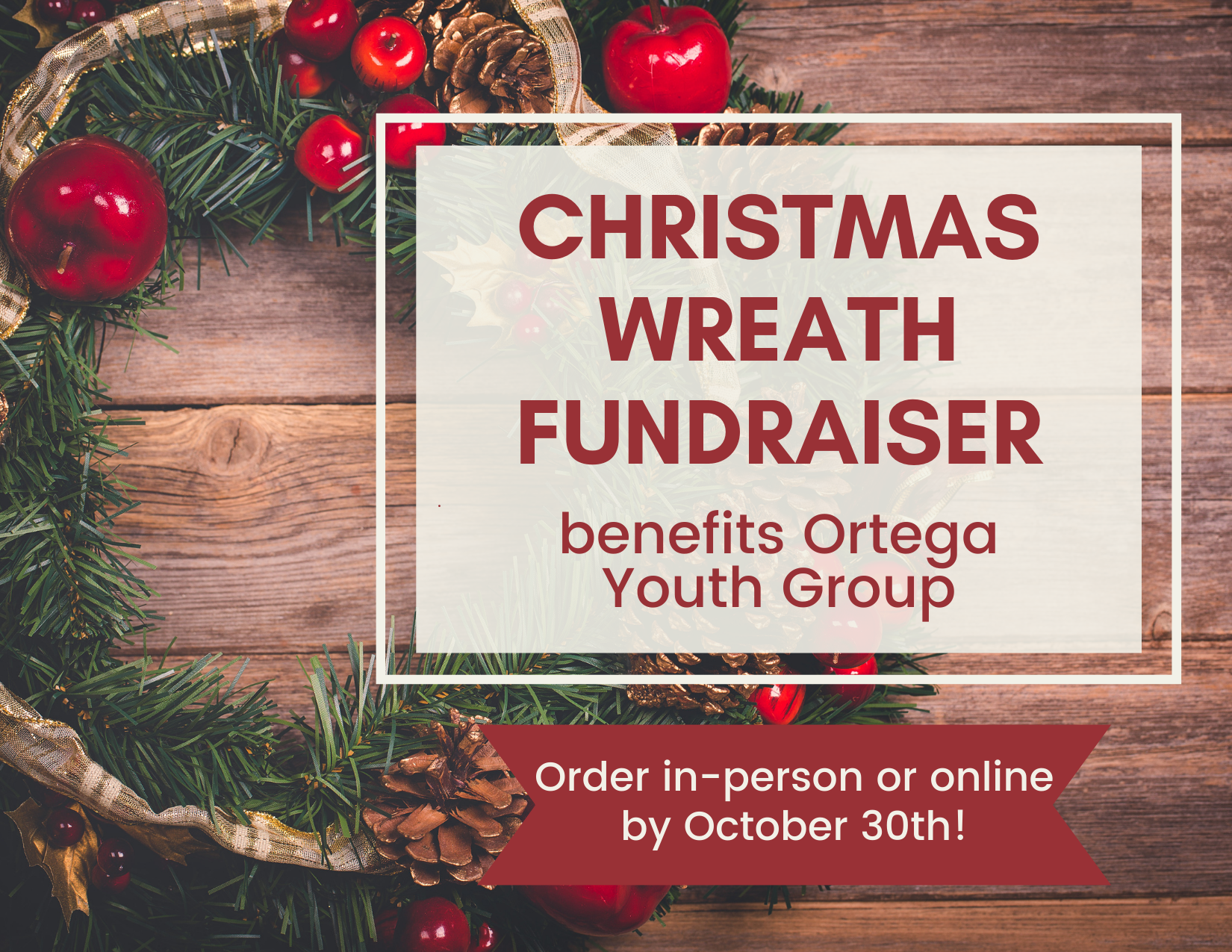 It's Christmas Wreath Time! Our Youth Ministry is having a holiday fundraiser, selling Christmas Wreaths and Holiday décor during the month of October. You can order online, or in person on Sunday mornings and from the church office during the week.
Step-By-Step Instructions
1. Choose products from our brochure. Click here to view the brochure.
2. Fill out form with your information and click on which products you want to purchase.
3. Submit payment at the time of ordering online. Last day to order is October 30th.
4. Pick up your order from OUMC on Sunday, November 29th. If you are unable to pick up on that date, contact Kirby to arrange another pick up day.
This is the order form to purchase wreaths that will be mailed to the church for pick-up. To purchase wreaths as a gift and have them directly mailed to your recipient, you need the physical Holiday Gift Order Form. Those forms can be picked up on Sunday mornings or during the week in the church office.


Contact Information:
Kirby Tyler
kirby@ortegaumc.org
904-772-4239
**Prices include Greenzit Preservative Treatment and shipping costs**