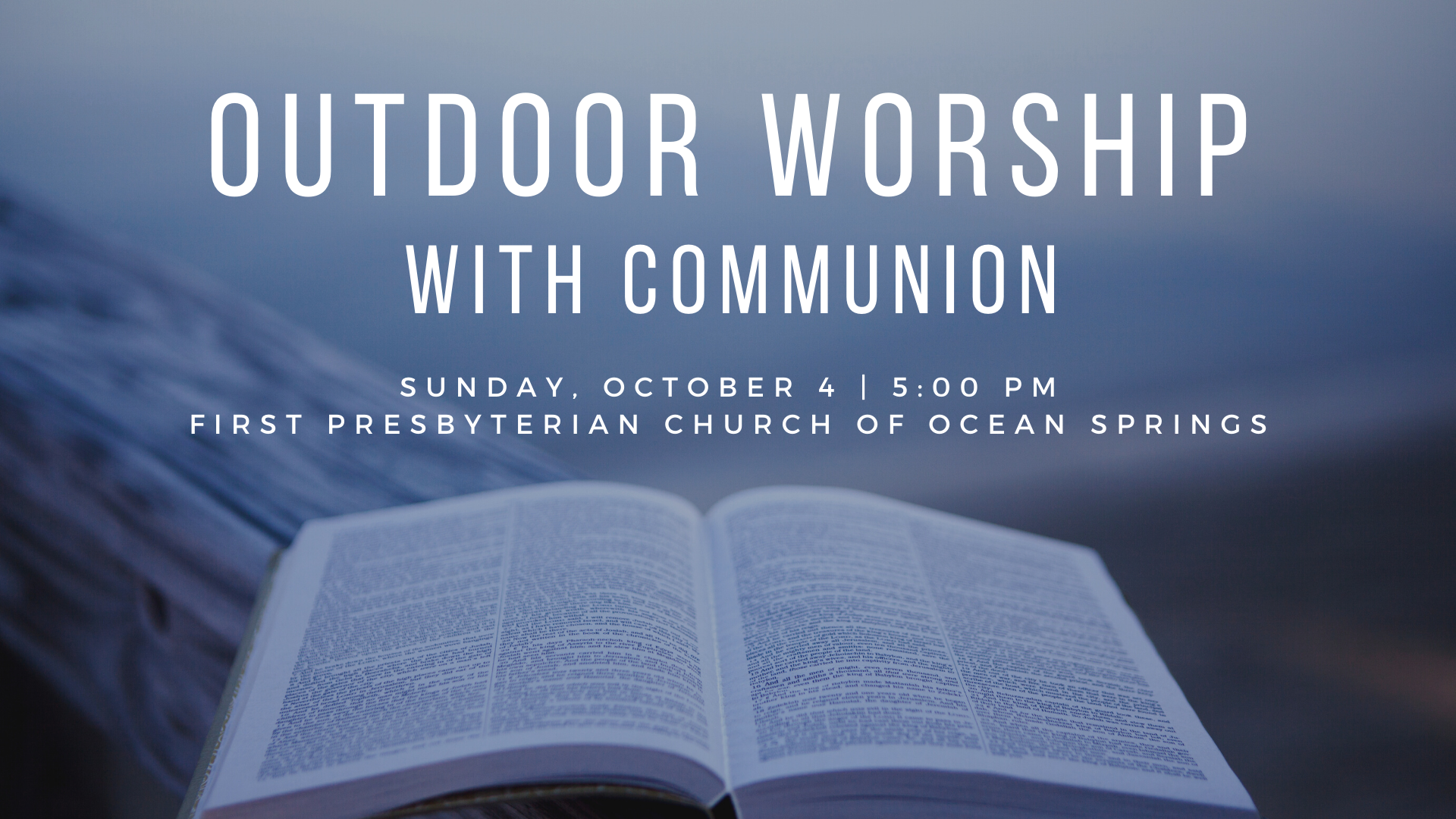 We're bringing worship to the outdoors! On Sunday, October 4 at 5 PM, we will be having a special OUTDOOR WORSHIP SERVICE WITH COMMUNION. That Sunday will also be World Communion Sunday, and we can't wait to share in The Lord's Supper together again.

We are asking those who plan to attend to pre-register, so we can plan accordingly for that Sunday. The service will be held in the lower parking lot of the church, and parking will be available in the gravel lot. For those who need assistance, we will provide transportation from the gravel lot to the worship service location. Some seating will be available, but we encourage you to bring your own chairs. Social distancing measures will be in place for the outdoor service.

Please RSVP no later than NOON on Friday, October 2. Come as you are for this special outdoor worship service on October 4 - we hope to see you then!