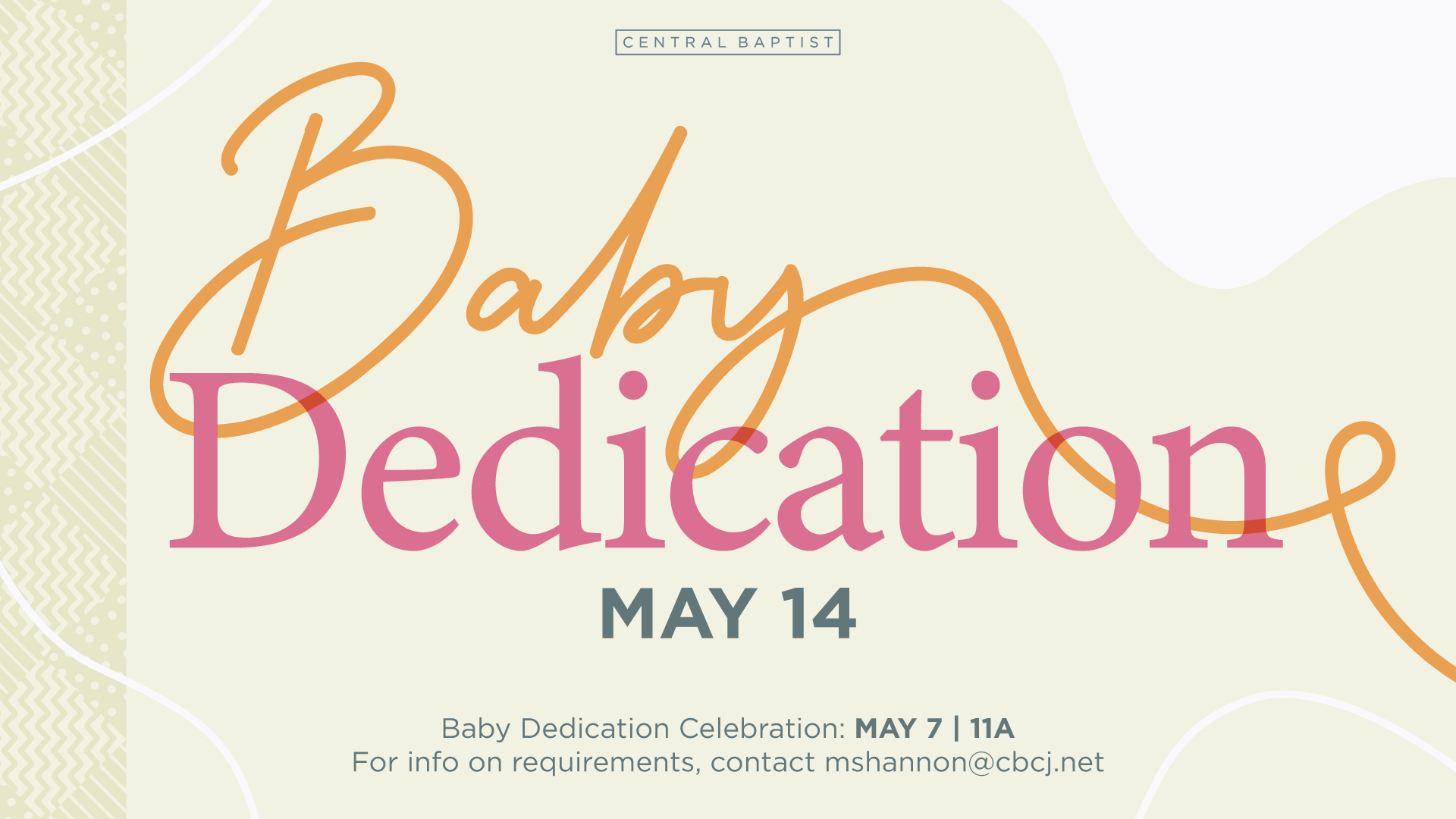 Baby Dedication Celebration Classes and Baby Dedication Services are held twice a year in May & November.
Central Baptist Church MEMBERSHIP is REQUIRED of BOTH parents
for Baby Dedication. You are also
REQUIRED
to attend the Baby Dedication
Celebration Class
and your child will be automatically registered for the next Baby Dedication Service. You will need to choose which service time.
Please fill out this form to receive additional information about our upcoming Baby Dedication Celebration Class and Baby Dedication Service. These notifications will come through email. If you do NOT receive an email after registering please contact Michelle Shannon mshannon@cbcj.net.