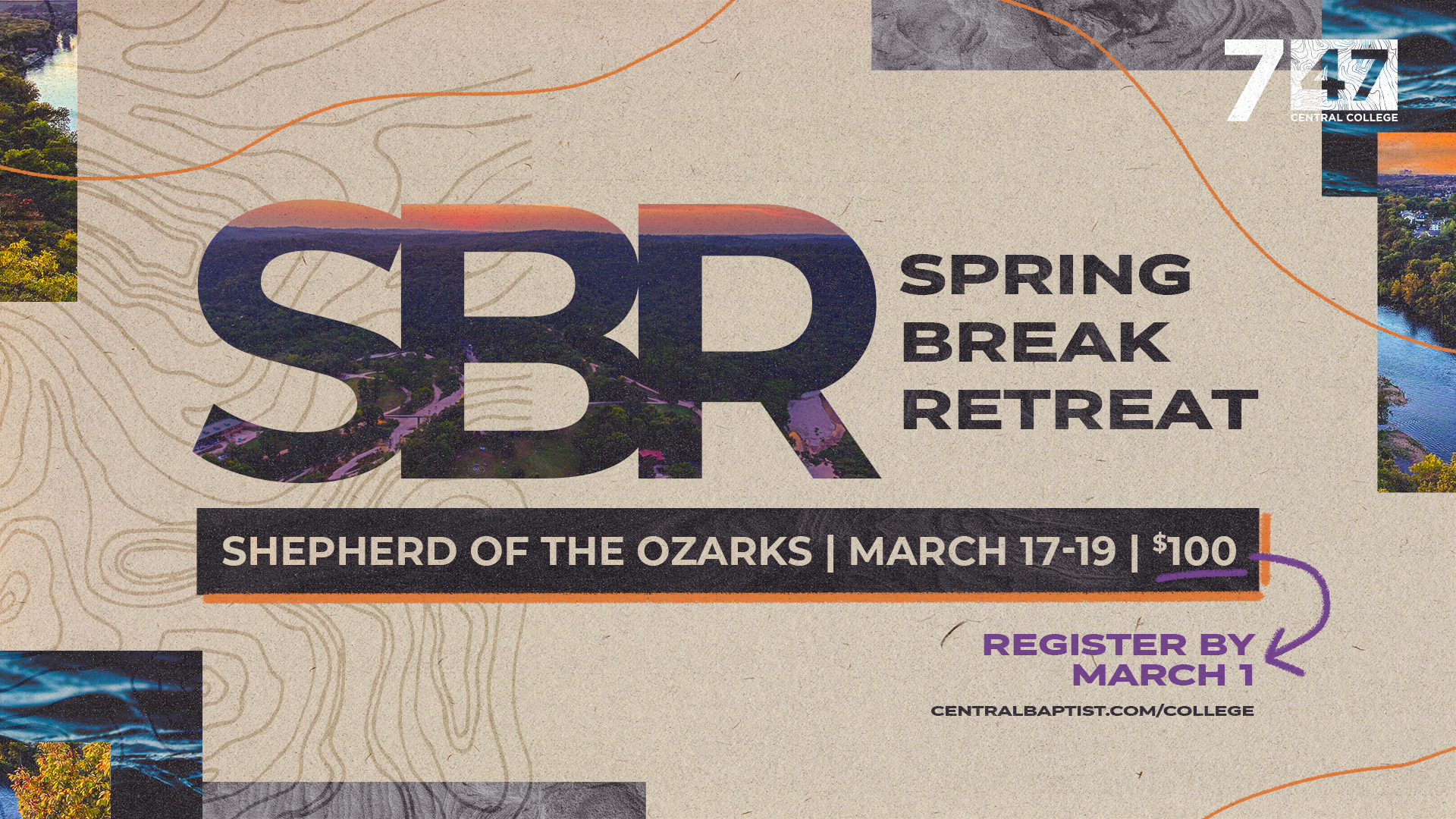 This registration is for the College SPRING BREAK Retreat 2023.

DATE: March 17-19
LOCATION: Shepherd of the Ozarks near Harriet, AR
Total COST: $100.00 (includes lodging and all meals while there)

Upon registration you will be asked to pay a $25 (non-refundable) Deposit and the remaining $75 is due by March 10.

We will leave Friday, March 17 from Central Baptist Church and will carpool there and back. If you have further questions you may contact Jonathan Freeman at jfreeman@cbcj.net or Riley Adams at radams@cbcj.net

THERE WILL BE A MEETING following 747 on March 8 for those who have registered and are attending the retreat.