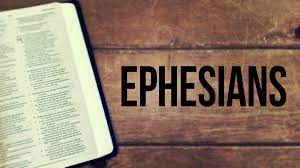 Leader: Gary Buchanan
Day: Wednesday Next Meeting Date: 08/17/2022, 6:00pm
Book: Book of Ephesians Location: Buchanan's home

Description: Ephesians teaches that the Gospel makes way for a new multi-ethnic family of God, transforming how we live as a new humanity unified in love. Paul calls Jesus followers to form ethnically diverse communities that are unified by devotion to Jesus and to each other.

Please register below so the leader can contact you about the address.