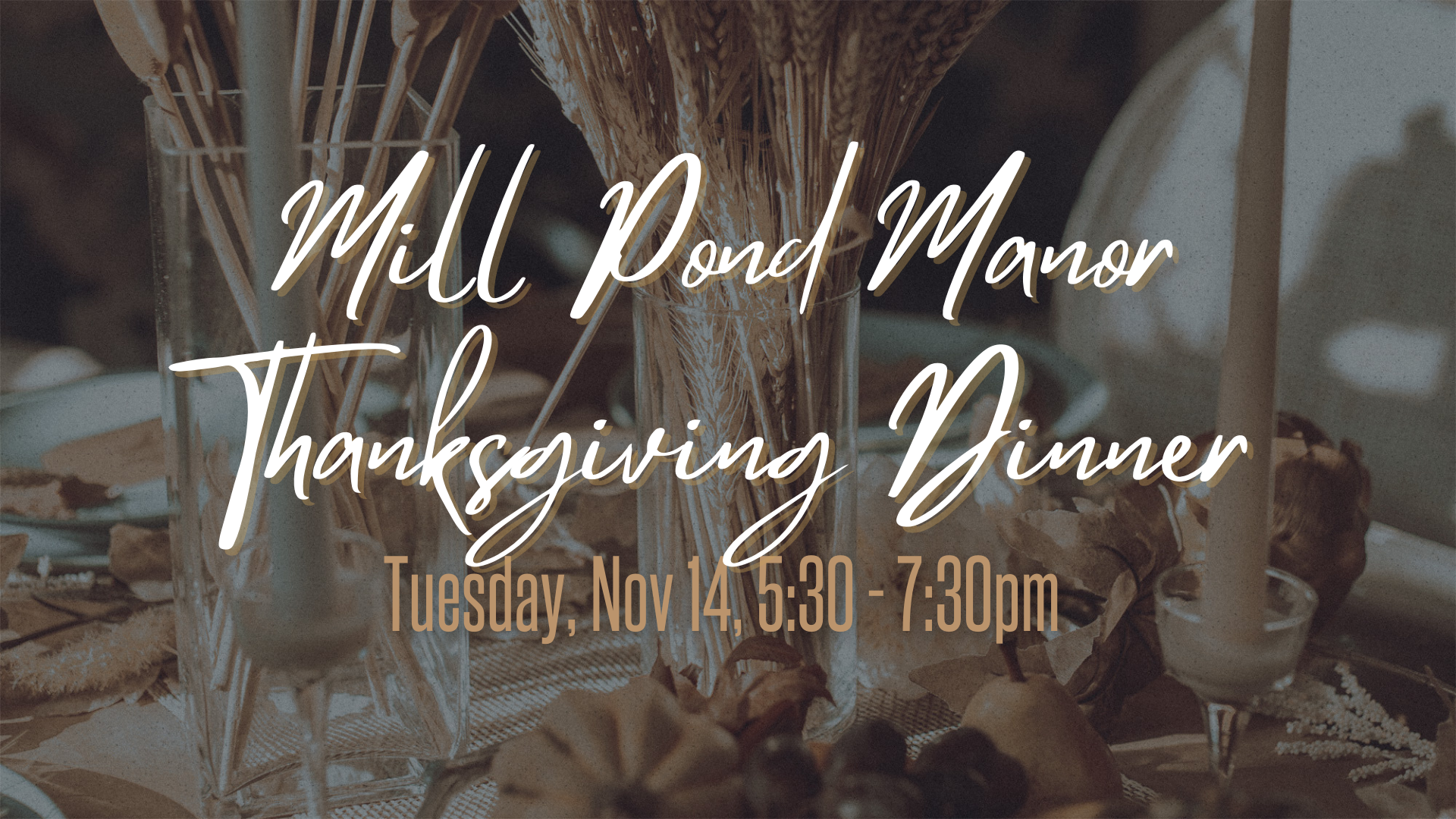 ---
From start to finish we are the hands and feet of Jesus for the senior residents at Mill Pond Manor. We make and serve this meal so they don't have to lift a finger. This is a family serving favorite!
The residents enjoy the meal we make, appreciate the care we provide in serving it to them, but they really love our company on this special service evening.
Sign up below to donate and drop off food for the dinner on Tuesday, November 14th at 5:30pm or for your spot to serve and spend time with the residents.
---