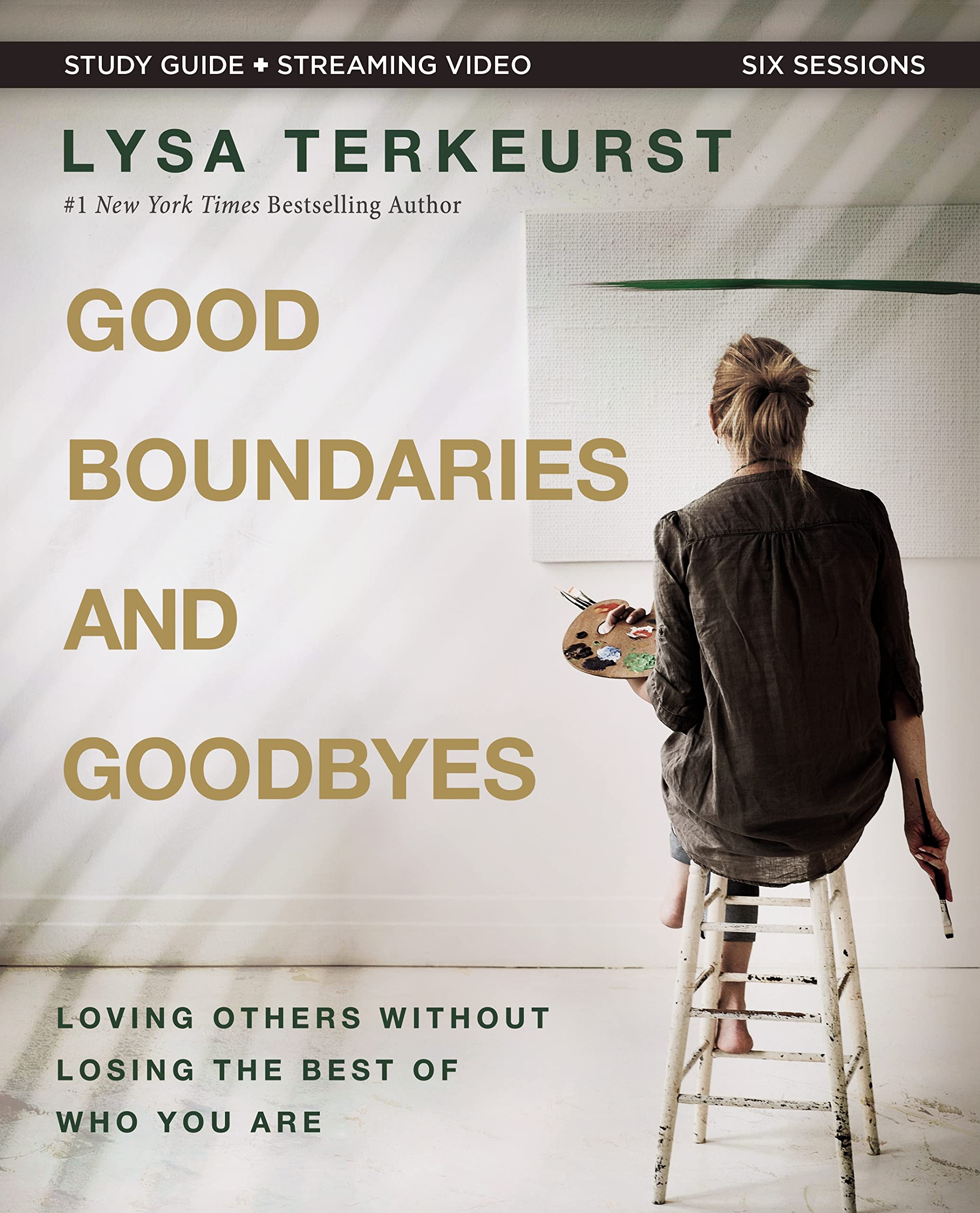 Leader: Adam Narrell
Day: Wednesday Next Meeting Date: 01/18/2023, 6:00pm-7:30pm
Book: Good Boundaries and Goodbyes Location: Narrell's home

Description: Love should draw us together, not tear us apart.
Is it unloving or selfish to set a boundary? And what does the Bible instruct us to do when a relationship is no longer safe or sustainable? Lysa TerKeurst has asked these hard questions in the midst of her own relational struggles.
But after thousands of hours of counseling intensives and theological research, Lysa has discovered that good boundaries pave the road for the truest version of love to emerge within the relationships that make up so much of who we are and what we want the most.
Building upon and further unpacking the scriptural concepts in Good Boundaries and Goodbyes, this six-session video Bible study (streaming code included) with Lysa will equip you to:
Determine the appropriate amount of personal and emotional access someone has to you.
Stop being misled and emotionally paralyzed by wrongly interpreted or weaponized Scriptures.
Overcome the frustrating cycle of ineffective boundary-setting with biblical principles and practical strategies to help you communicate, keep, and implement healthier patterns.
Be equipped to say goodbye when a relationship has shifted from difficult to destructive by studying three types of goodbyes found in God's Word.
Receive therapeutic and theological wisdom you can trust directly from Lysa's Christian counselor, Jim Cress, and Proverbs 31 Ministries' Director of Theology, Dr. Joel Muddamalle.
Please register below so the leader can send you the address.