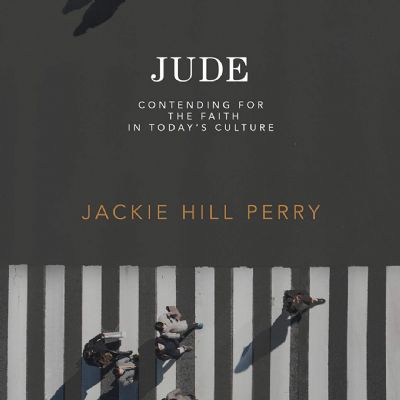 While often overlooked, the Book of Jude remains as relevant today as the time it was written. God has commanded His beloved church to do the necessary work of contending for the faith in a world of unbelief, and as we do, He will keep us from falling into the same deception.

In this 7-session study from Jackie Hill Perry, dive into themes of being called, loved, and kept, and learn how to point others to Jesus in grace and truth. We serve others well when we share the whole gospel with them, not just the parts deemed attractive by our culture.

You are registering for the Sunday Evening (5 PM) study for the South Campus. We will begin on September 13. We will meet in the home of Lindsey Castro!
This study is open to all women and high school girls!

Please note, childcare is not available.

There is no cost to attend, however, you will need to purchase your workbook separately. You can find it online at any of these retailers:
Lifeway
Amazon
Mardell
Christianbook

High School Girls, your workbook can be purchased here:
Lifeway
Amazon


Christianbook




If you have any questions, please email Lindsey Castro at lindsey_castro@hotmail.com.