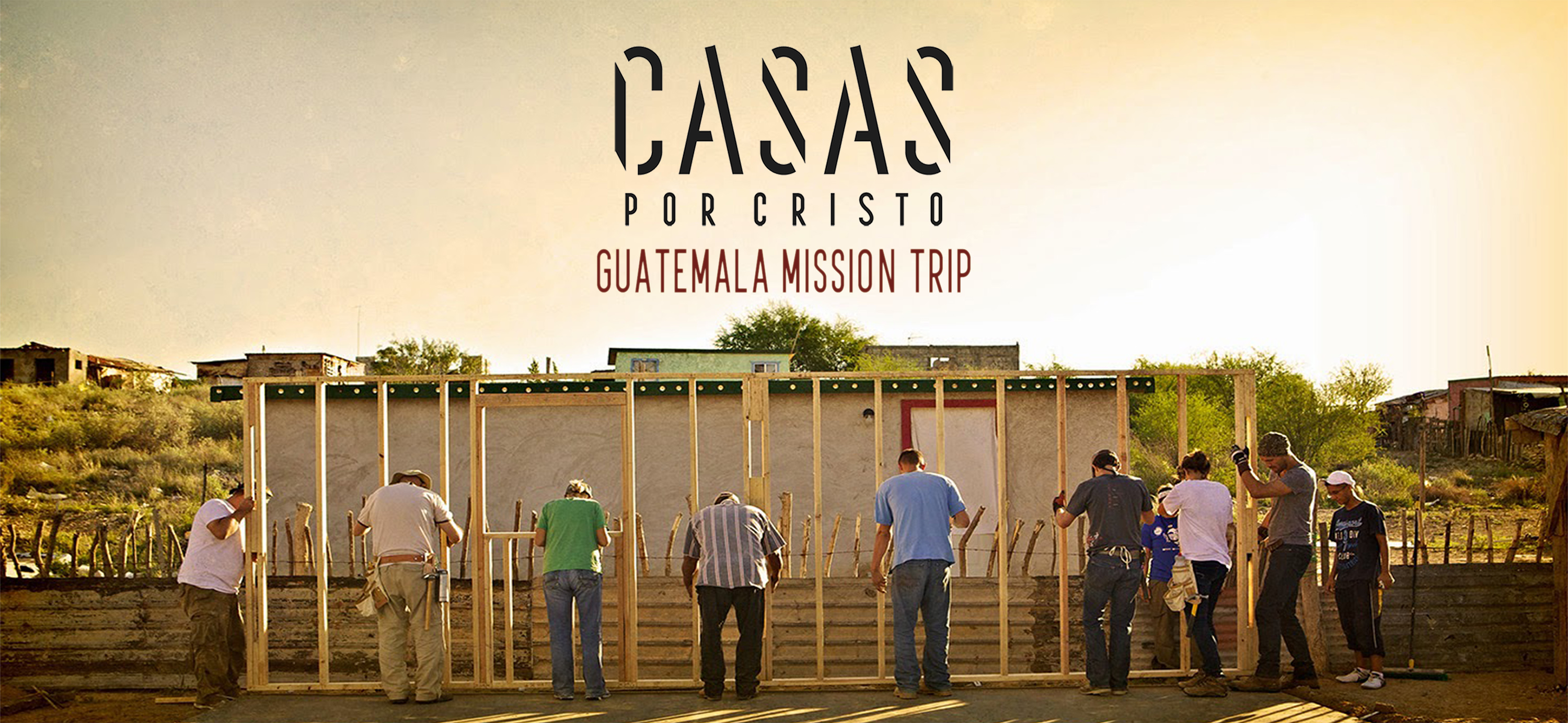 WE'RE GOING TO GUATEMALA!

We will be working with Casas por Cristo to build homes for families in San Raymundo, Guatemala, June 20 - 26.

Please sign up below and pay your deposit to go with us. You can pay now with a debit/credit card, or you can choose to pay later with a check. Once you have registered, you will receive an email with more details, including a link to some forms that you will need to print, fill out, and return to the Church Office.