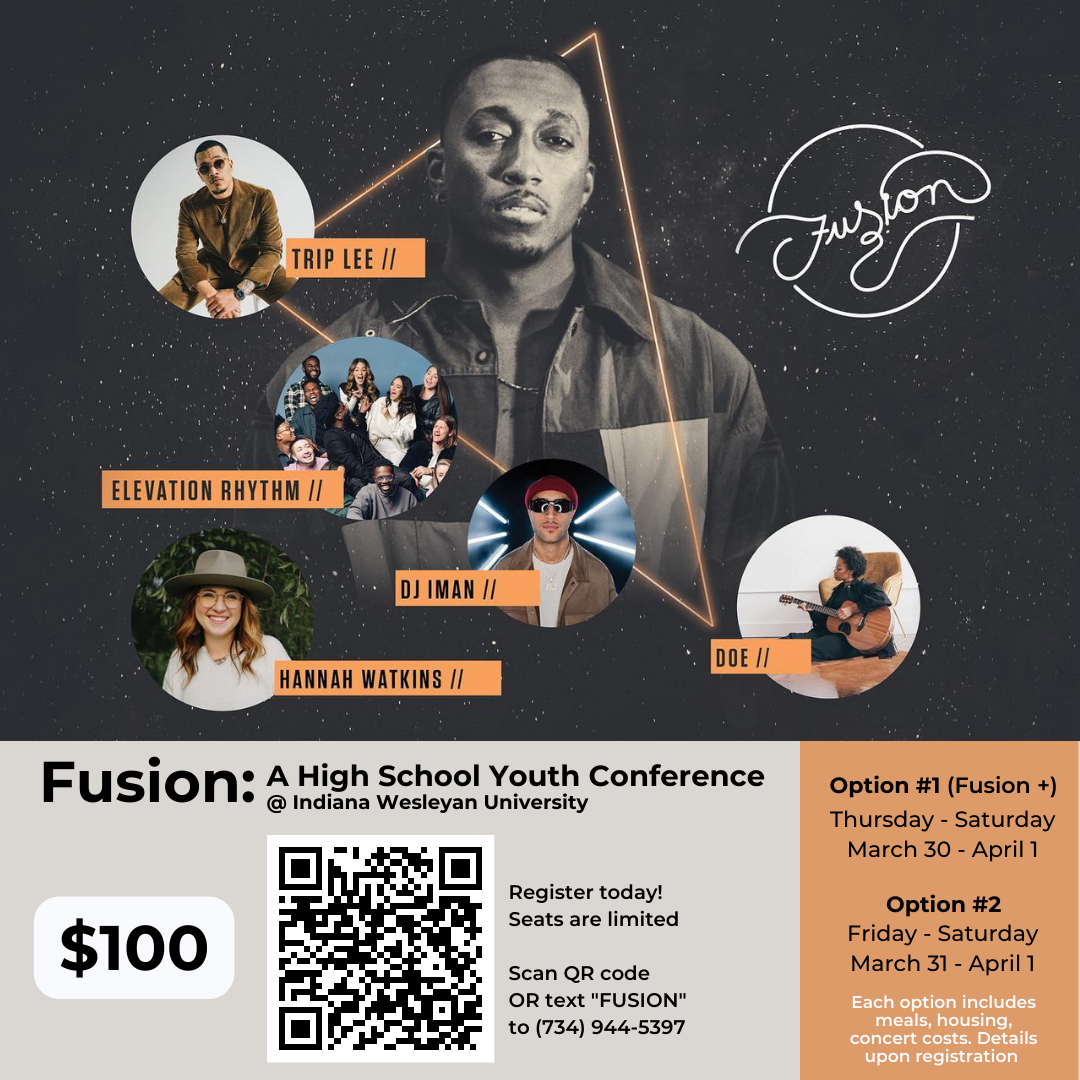 Thank you for your interest in Fusion 2023 with Lumen8 Student Ministry!
Fusion is an annual youth conference for high schoolers hosted by Indiana Wesleyan University (IWU). At Fusion students will experience relevant Christian speakers, awesome music, exciting games, and time spent with adult leaders to help discuss & guide them in faith formation.

Indiana Wesleyan University is offering TWO options.

BOTH options are the same cost ($100)

(Thursday - Saturday, March 30-April 1)
Students will have the opportunity to travel down the IWU the night before Fusion begins During this time they will have the chance to hang as a group and experience the "behind the scenes" of Fusion & IWU. There is NO special concert in this option - only additional time spent with youth group & activities at IWU.


Fusion+ travel time for Thursday, March 30 is TBD & dependent on enough participation


Option#2: Regular
(Friday - Saturday, March 31-April 1)
Students will attend Fusion for all it has to offer!

Time of departure Friday, March 31 is 3pm


We estimate our arrival back to Keystone (Saturday, April 1) to be around 9:30-10pm

Detailed email regarding travel, schedule, leaders, and housing accommodation will be sent upon registration.